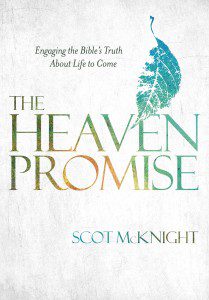 What are the most important questions about heaven you have faced?
Here are the top ten questions about heaven that I discuss in my book, The Heaven Promise.
The paperback edition has a small group study guide that Tara Beth Leach developed.
From a theology of heaven/kingdom, we can derive a vision of Christian living in the here and now. Ignoring a theology of heaven/kingdom diminishes themes of ultimacy and final justice and reconciliation and peace.
What is being taught about heaven in your context?
Do you believe, as I do, that heaven has fallen off the radar for many pastors and theologians? Why is this happening? (Is overdoing in the past a reason to ignore it today?)
No pastor pastors very long without needing and being asked about a theology of heaven/kingdom.
Ten Questions about Heaven
1 What about Near Death Experiences?
2 What about Rewards in Heaven?
3 Who Will Be in Heaven?
4 Is God Fair?
5 Will There Be Families?
6 What about Children Who Die?
7 What about Cremation?
8 What about Purgatory?
9 Will there be Pets in Heaven?
10 Why Believe in Heaven?