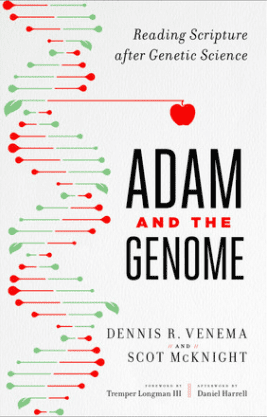 Good start to the weekend with David Gorn, and food as medicine:
Nadeau is part of a small revolution brewing across California. The food-as-medicine movement has been around for decades, but it's making inroads as physicians and medical institutions make food a formal part of treatment, rather than relying solely on medications. By prescribing nutritional changes or launching programs such as "Shop with Your Doc," they're trying to prevent, limit or even reverse disease by changing what patients eat.

"There's no question people can take things a long way toward reversing diabetes, reversing hypertension, even preventing cancer by food choices," Nadeau says.

In the big picture, says Dr. Richard Afable, CEO and president of St. Joseph Hoag Health, medical institutions across the state are starting to make a philosophical switch to becoming a health organization, not just a health care organization.

That sentiment echoes the tenets of the Therapeutic Food Pantry program at Zuckerberg San Francisco General Hospital, which completed its pilot phase and is about to expand on an ongoing basis to five clinic sites throughout the city. The program will offer patients several bags of food prescribed for their condition, along with intensive training in how to cook it.

"We really want to link food and medicine, and not just give away food," says Dr. Rita Nguyen, the hospital's medical director of Healthy Food Initiatives. "We want people to understand what they're eating, how to prepare it, the role food plays in their lives."
In the past week, the Obama administration overturned a decades­-old policy toward Cuban immigrants, forged two major agreements to address racial bias in big-city police departments and approved an unexpected cut in mortgage insurance premiums for hundreds of thousands of low-income and first-time home buyers.

Officials even made time, after years of lobbying, to add the rusty patched bumble bee to the list of endangered species.

In the final days before President Obama leaves office, administration officials are rushing to complete dozens of tasks that will affect millions of lives and solidify the president's imprint on history. But in many cases, their permanence is uncertain, and President-elect Donald Trump is already pledging to undo some of them after taking office.

"He is clearly using executive power aggressively and trying to do as much as possible in his final days," Princeton University history and public affairs professor Julian Zelizer said in an email. "It is clear that a president who was once reluctant to use the power of his own office has changed his heart, especially now that he sees a radically conservative Congress and Republican president-elect are getting ready to dismantle much of what he has done."
I like this executive decision: Francis Collins is back. Jocelyn Kaiser:
Ending weeks of speculation, President-elect Donald Trump has asked National Institutes of Health (NIH) Director Francis Collins to remain in his position. It is not clear for how long.

"We just learned that Dr. Collins has been held over by the Trump administration," an NIH spokesperson said in a statement. "We have no additional details at this time."

Collins, a geneticist who has headed the $32 billion NIH for the past 8 years, has been campaigning to keep his job and met with Trump last week. On Wednesday, he told a reporter at the World Economic Forum in Davos, Switzerland, that he still didn't know what his fate would be. But although Collins had the support of key Republicans in Congress, he has been one of several candidates for the NIH post, including Representative Andy Harris (R–MD).
We have good news and bad news today. The good news is that we are printing in hard copy the Woodward Report on Freedom of Expression at Yale. The bad news is that we need to reprint the Woodward Report.

We are dealing today with interrelated developments at Yale that threaten freedom of expression and the institutions that protect it, including faculty due process rights, sometimes described as academic tenure.

Many writers on this subject understandably focus on the fate of students. But it is important to recognize that today's developments are also redefining the rights of faculty—and the role of faculty in the governance of this University.[1] These are developments that, if not addressed, ultimately threaten Yale's place among the great universities of the world.

Some of the developments of which I speak are already familiar to you. Each may seem minor in isolation, but together they form a larger pattern threatening the academic enterprise. These include:

The shaming of community members who hold "uncivil" views, or who invite speakers embracing "distasteful" causes, under the purported banner of free-speech rights—combined with the University administration's perfunctory genuflections before the Woodward Report with the absence of any meaningful effort to protect freedom of expression on campus;[2]
Vocal demands for "safe spaces" and "trigger warnings," lest students be exposed to ideas other than their own, combined with the hand-wringing apologies of university officials unable, or unwilling, to defend the institution they claim to lead;
Yale's adoption of a system of surveillance and anonymous reporting, designed, in part, to track and punish behavior that deviates from various campus orthodoxies. Call it the emergence of the Surveillance University; and
Perhaps most troubling of all, the combined efforts of governmental and university sexual misconduct bureaucrats to eviscerate, in the name of nondiscrimination, the due process protections of faculty that have long underpinned academic freedom.

The erosion, if not repeal, of the procedural norms protecting the faculty and students is a fact—and it has been accomplished by "voluntary" agreements of Yale officials with government agencies.[3]Enforcement of these agreements against faculty members, both tenured and non-tenured, stems from the growth of administration bureaucrats, who are themselves not equally subject to the rules nor responsible for the research and teaching at the heart of this University.[4]
Sometime in the eighth century, a monk at St. Catherine's Monastery in Egypt's Sinai Peninsula was preparing to transcribe a book of the Bible in Arabic and needed fresh parchment. New parchment was an expensive commodity at the time and was difficult to obtain, especially for a humble monk copyist living in a remote desert monastery. Luckily for him, the venerable religious community had a massive library that included books that were no longer in use. These manuscripts, some written in extinct languages, or thought to be unimportant, were valued only for their potential as sources of recycled parchment. No one in the monastery would have thought twice, for instance, when, while searching for writing material, the monk plucked out of the collection an ancient Greek text that had gone unread for a generation or more. None of his brothers would have batted an eye as he used a knife to carefully scrape away the centuries-old ink. Soon, the words were gone and the parchment was ready for the monk's fresh transcription of Bible verses. Today, erasing an ancient text seems an incalculable loss, but to the eighth-century scribe, it was an act of devotion and even a measure of progress—an obsolete text was gone, and a holy manuscript that would enrich countless spiritual lives was left in its place.

The original words on this reused text, or palimpsest, have been lost for over a thousand years. But now with the help of modern multispectral imaging technology, a team of scientists and scholars is able to peer through the manuscript's visible ink and read the long-vanished text below. The library at St. Catherine's contains well over a hundred such palimpsests, each one offering vivid new glimpses of the early Christian era. Later this year, after a large number of the palimpsests have been studied and translated by specialists, the monastery will make them available online, meaning that texts that have gone unread for a millennia can be pored over by scholars and interested laypeople from all over the world. "These are cultural treasures that are important to our common history," says Michael Phelps, executive director of the Early Manuscripts Electronic Library, which works with the UCLA Library to coordinate the project. "We're helping recover lost communities that made important spiritual and literary contributions, and allowing their voices to speak again."
Ariane de Vogue, at least Holder gets that one right:
Holder said he thinks Democrats have been paying too much attention to presidential elections.

"Presidential elections are obviously important," he said, "but we lost sight of the fact that if you want to have a representative Congress you have to make sure that you have state legislatures that are going to yield a representative Congress, and we also lost sight of the fact that a lot of governing in this country happens at state and local level."

Holder said some of those maps were drawn and manipulated by legislatures to favor the party in power. The process is called "gerrymandering."

"We have always had gerrymandering," Holder said. "Now we have gerrymandering on steroids."

Holder laid out a three-prong strategy to attack the issue. It includes working on key elections, providing resources to mount legal challenges and supporting ballot initiatives to change the process.
Patriots coach Bill Belichick used his common response to social media questions when asked about Brown's Facebook Live post in an interview on WEEI sports radio Monday.

"As you know I'm not on Snapface and all that, so I don't really get those," he said. "I'm really just worried about getting our team ready to go. I'm not really too worried about what they put on Instantchat, or whatever it is."

Tomlin's comments about the Patriots were considered benign by the Steelers' players. Foster said the moment was "a bunch of guys having fun, having locker room talk and enjoying themselves," adding Tomlin's message was only "for us."