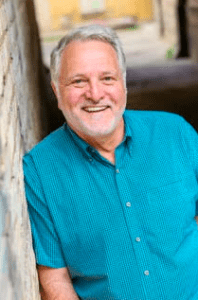 The Pastor as Shepherd, by John Frye
With deep pastoral insight Dennis R. Edwards simplifies the answer to the hurting cries of people who walk into our churches. The answer is "God cares" (203). We are reviewing Dr. Edwards' The Story of God Bible Commentary: 1 Peter. As a pastor, I was eager to get to Dennis's comments on 1 Peter 5:1-11. I was not disappointed.
I wrote a book, Jesus the Pastor: Leading Others in the Character and Power of Christ. The book was forged in the arena of sustained pastoral ministry. I got tired of hearing how business models and executive leadership qualities had at least overshadowed and at worst replaced the directives for pastors (shepherds), the directives Peter gives in 1 Peter. I entered into a vigorous study of Jesus, the Good, the Great, and the Chief Pastor. Dennis Edwards writes of similar unease with how the contemporary church in the West defines "the pastor."
Fussing over titles, spiritual gifts, and attempting to press biblical ideas into an entrepreneurial business template, the heat of the discussion doesn't shed much light on the core trait of pastor: character. Is there a reason that the term "elder" (both in the Old and New Testament) is a term for leaders for God's people? Elder implies time. Time to grow and demonstrate character. No one microwaves character. Gifts and training may be very impressive in young leaders, but those qualities alone can bring lots of heartache and disillusionment if not tempered with wisdom. No, I am not seeking to put an artificial timeline on anyone aspiring to be a pastor/shepherd/elder.
Keeping his own eyes fixed on Jesus (as Peter does), Dennis, using "three pairs of contrasts," unpacks the Christ-formed character qualities of church leaders (201-202). The character quality most needed is humility. Seems that fits Jesus who said—"…for I am gentle and humble in heart" (Matthew 11:29, the only time Jesus mentions his own character). Another quality that I knew vaguely from my years of pastoral ministry, but never had clarified was the link of pastoral ministry with suffering. Suffering. How did I miss this since 1 Peter is all about sufferings, both Jesus's and the church's? Do pastors imagine that church's leaders are going to be exempt? Deep wisdom emerges in Dr. Edwards' commentary. In a (Western) world saturated with and driven by pride, both outside the church and in it, as well, do leaders who teach about, live a life of, and call the church to humility as the Jesus Way actually think suffering will not occur? Add to that, the aggressive, violent aims of the devil and you've got trouble in First Church of Hometown, USA. Dennis notes this as well.
Icing on the cake (for me) about this text was Dr. Edwards' quotes from three pastors—Joseph Stowell, Charles Jefferson, and Richard Baxter. The quotes span over100 years. Yet, the core issue is the same: "shepherding as the center role of pastors" (208).
I'd like to ask pastors, "Have you received Jesus as your Pastor?" Savior, yes. Lord, check. Friend, got it. Why not Pastor—the good, great, and chief Pastor?