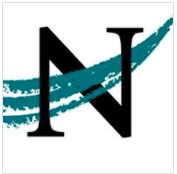 In October 2018, Northern Seminary launches a Doctor of Ministry degree in Preaching.
This new DMin is built on Northern Seminary's New Kind of Preacher (NKP) program, which is funded by the Lilly Foundation. Focusing on the life of the person, rather than the product of the sermon, the NKP program trains seminarians and Pastors holistically. The program focuses on five core aspects of the Preacher's life: worship leader, proclaimer, collaborator, community builder, and missionary.
Preachers today must adapt to rapidly changing cultures and congregations. The earliest sermons were preached extemporaneously to audiences throughout the ancient world. This D. Min. in preaching will combine the best of ancient and modern practices to challenge preachers to adapt their messages each week to the needs of their audiences. Drawing on the resources of ancient rhetoric, jazz, and ancient and modern media, we will study, learn, and grow together as leaders of congregations. Preachers will leave with a publishable thesis that will contribute to this ancient and new way of delivering sermons and will prepare the preacher for a life of ministry in any context.
The Preaching D. Min. is designed for preachers who are seeking to
Engage their congregation as active participants in worship and discipleship
Integrating the preaching life into their lives of ministry through pain, endurance, and prophetic witness
Commission congregants to engage their cultures
Develop improvisational skills that can be used in public settings
Understand and serve their local contexts
Become ambassadors of reconciliation
Describe or expand their vision for their local congregation
Learn to work as a team in worship planning and evaluation
Respond to community and congregational crises effectively
Immerse and retell scripture as part of the preacher's life and ministry
Receive ongoing feedback as part of their growth as persons
Professors
Students will learn from the following professors:
Dr. Gary Hayles, Director of the New Kind of Preacher Program
Dr. Bill Shiell, President and Professor of Preaching at Northern Seminary
Dr. Cynthia Hale, Founder and Senior Pastor of the Ray of Hope Christian Church in Decatur, Georgia
Dr. Scot McKnight, Professor of New Testament at Northern Seminary
Dr. "Coach" Wayne Gordon, Pastor of Lawndale Community Church and Co-Founder of the Christian Community Development Association
Specialization Classes
Preaching in the Ancient World
Preacher as Worship Leader
Prophetic Preaching to Audiences & Cultures
Preaching from Jesus' Context (Israel Trip)
Core DMin Classes
Becoming Doctors of the Church
Biblical and Theological Method
Thesis Design
To apply, click here. Or contact admissions@seminary.edu.
---
Northern offers two types of DMin programs with specialized emphases available in each. In the Cohort program, there are emphases in New Testament Context, Christian Community Development, Contextual Theology, Transformative Discipleship, and Preaching.