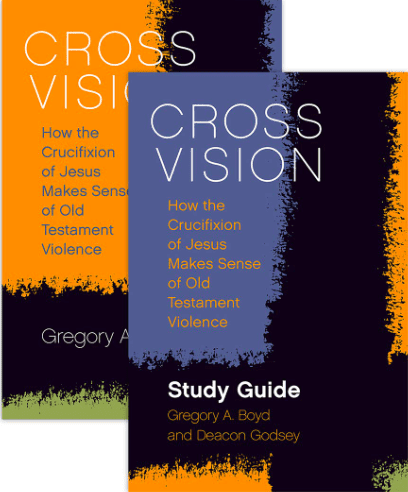 Many readers of this blog will remember our posts about Greg Boyd's monster 2-volume The Crucifixion of the Warrior God. Then Greg — knowing no doubt that many didn't want to read two big books — published a short version called The Cross Vision.
Well, now there's a magnificent
study guide of The Cross Vision
by Deacon Godsey, a Northern Seminary student, that has mastered both books and presented Boyd's big ideas in accessible prose in a study guide format.
The study guide works for those who are either not going to read the book as well as for those who have read the book.
Personal now. I know Deacon Godsey and I know he has struggled with the problem behind Boyd's works, and this is a masterful study guide for those who want to explore Boyd's ideas. I am very proud of Deacon's tenacity and accomplishment, and I know we are at Northern are very pleased to see our students working at this level.