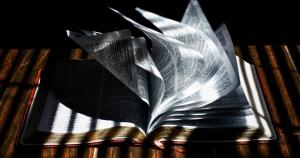 Join the conversation in class and online through our Northern Live technology during our week of free classes.
Whether you're just wondering what seminary is like; seriously considering enrolling; or want to feel what class is like again, Taste of Northern is for you. Experience class discussion, student testimonies and faculty interaction.
You can join classes by a variety of professors such as Dennis Edwards, Cherith Fee-Nordling, David Fitch, Scot McKnight and many more.
To receive next steps and class offerings, please sign up below.
Questions? Please e-mail gblack@seminary.edu
Here is a little more about Taste of Northern
February 4 will be the start of our third Taste of Northern event. Each time it has grown in popularity with many attendees inviting friends and joining multiple classes during the week. The event was created to give people the optimal campus visit, whether online or on campus. The professors, students and staff all prepare and look forward to the event.
If you're joining us on campus, you can expect to be ushered by school staff to your classes and find a table full of refreshments before and after your classes. Additionally, professors and staff can assist, or point you in the right direction, with all of your Northern or seminary questions. After signing up, you will receive various emails leading up to the event with class times, locations and further logistics.
If you're joining via Northern Live, professors and other students in class are eager for you to join the discussion as well address any questions you may have as long as it doesn't interrupt class discussion. After signing up, you will receive various emails leading up to the event with class times and detailed instructions for joining via Northern Live.
After Taste of Northern
Our admissions team is ready to handle any further questions you may have about our programs, vision as an institution and everything in between. To schedule a phone call or just ask a question, please submit an inquiry.