NORTHERN SEMINARY INTRODUCES:
In partnership with the Apprentice Institute
DMIN IN TRANSFORMATIVE DISCIPLESHIP
VISIT SEMINARY.EDU/DISCIPLESHIP TO LEARN MORE.
TAGLINE: Christian Transformation through Narratives, Practices, and Community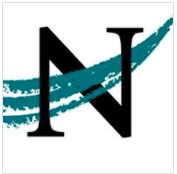 The goal of this program is to provide Christian leaders with a deep experience in personal discipleship while simultaneously growing in the capacity to bring transformation to others within their own ministry context.
Become a member of a spiritual discipleship cohort, gathering four times over a period 18-months in retreat with the staff and faculty of the Apprentice Institute.
In between the intensives, students deepen their learning as they interact and reflect biblically and theologically with their seminary professors through meaningful academic assignments.
The curriculum includes four cohort gatherings, three core Doctor of Ministry courses, and concludes with a practical thesis project.
The curriculum is based on James Bryan Smith's "Triangle of Transformation: Narratives, Practices, and Community."
The DMin is earned in only 43 months.
Institute and Seminary Faculty
James Bryan Smith                    Scot McKnight                                   Shane Claiborne
Matthew Elliot                           Keith Matthews                    Jill Sidler Fleagle
Jan Johnson                                John Carroll                           Geoff Holsclaw
New cohort will be forming September, 2018.