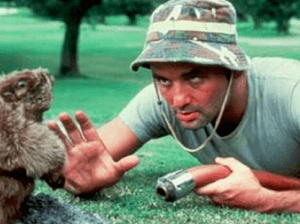 Good morning!
In the most extraordinary ending in the 94-year history of the Scripps National Spelling Bee, a record eight spellers were crowned co-champions Thursday night after each correctly spelled a word in the 20th and final round.

Rishik Gandhasri, Erin Howard, Saketh Sundar, Shruthika Padhy, Sohum Sukhatankar, Abhijay Kodali, Christopher Serrao and Rohan Raja spelled the final 47 words correctly in their historic walk-off victory, going through five consecutive perfect rounds at Gaylord National Resort in National Harbor, Maryland.

"Champion spellers, we are now in uncharted territory," bee pronouncer Jacques Bailly told them in announcing the decision to allow up to eight winners. "We do have plenty of words remaining on our list. But we will soon run out of words that will possibly challenge you, the most phenomenal collection of super-spellers in the history of this competition."

He wasn't lying. The bee held three more rounds after that announcement, and no one missed a word or even appeared to struggle.

Although the bee had decided to split the first- and second-place money in the event of a tie, those plans were quickly scuttled, and each speller was given the full $50,000 cash prize, in addition to a Scripps Cup.
Al Mohler, president of Southern Seminary, says this on his Twitter in a grand act of hand waving to his buddies:
We have reached a critical moment in the Southern Baptist Convention when there are now open calls to retreat from our biblical convictions on complementarianism and embrace the very error that the SBC repudiated over 30 years ago. Honestly, I never thought I would see this day.
I say this: What he fears most is that some in the SBC actually think the Bible does support women in a variety of ministries, including when the Bible affirms someone like Junia as an apostle and Priscilla as a teacher and women as prophets. (Something Mohler at one time once believed himself.) The critical moment is perhaps then that the Bible is not on his side! What he might also fear is that Beth Moore has more power than he does, which is true (Beth Moore is far more influential). What he might fear is that complementarianism is tied to male power issues and not Christoformity. What is more of a critical moment is that sexual abuse has been covered up in the SBC. Wade Burleson posts about Bertha Smith, about whom Mohler he says has "denominational dementia."
Imagine waking up in the middle of the night, walking into the kitchen to get a midnight snack — and then almost becoming a snack yourself. That's what happened to one family in Clearwater, Florida, when they woke up in the middle of the night to find an alligator in their kitchen.

The 11-foot gator broke into the family's home through a low window in the kitchen, the Clearwater Police Department said on Facebook. The homeowner immediately called the police and a trapper responded to the scene to remove the gator.
ATLANTA — Floyd Martin's last day on the job was anything but typical. The Atlanta man retired Wednesday after working nearly 35 years as a postal carrier.

People in a suburban Atlanta neighborhood where he's delivered mail all these years wanted to send him out in style as he worked his route for the last time.

As his mail truck moved through the area, neighbors gave him hugs and gifts. They decorated their mailboxes in his honor and posed for pictures with him. They even invited him to come back in the fall to be a celebrity judge in the neighborhood's Halloween parade.

His day-long goodbye turned into a veritable street party, attracting more than 300 people. The neighbors brought covered dishes, according to neighbor (and Atlanta Journal-Constitution reporter) Jennifer Brett. She accompanied him on his last day and posted the highlights to Twitter.
Look and you will see — from Northern MANT cohort student Sarah Klingler:
A few weeks ago I had a really bad day. Have you heard of the book Alexander and the Terrible, Horrible, No Good, Very Bad Day? That's the kind of day I was having. The reasons are varied as to why the day was so rough, but suffice it to say, I found myself in tears and longing for the moment when I could curl up in my bed and shut out the world. In the midst of what felt to be overwhelming circumstances, though, I was reminded of a truth that God has been pressing upon me over the last several months. He's been teaching me to seek out glimpses of the sacred, no matter how small, to help ground me and guide me into his presence. In the everyday moments of life, I've been looking for God. The best part is, when I look for God, I find him, and I can draw near to him even in the midst of my pain, grief, and brokenness.

I purposed, even on a day I would have preferred to wallow in sorrow, to search for reminders of the hand of God in the spaces and places I found myself. Almost immediately, I saw the sacred in some vividly beautiful purple flowers, which I stopped to gaze at and capture on my phone, while walking past the Akron Art Museum, of all places, on busy High Street in downtown Akron. They were indeed a reminder of the incredible, artistic hand of my Creator. Later that day, I arrived home to find an Amazon package, which contained a new book on Priscilla (she's in the Bible; look her up), which I had been looking forward to reading. Books feel like treasured friends to me, so this, too, I saw as a gift from my good Father. Once I started looking for God's presence, it became easier to find. A nap, brief moments in the sunshine, and the smell of homemade applesauce, made by my teenage-daughter, were all holy things and sacred moments for me. I couldn't help but say, "Thank you, God, for tangible reminders that you are with me."
When yale recently decided to relocate three-quarters of the books in its undergraduate library to create more study space, the students loudly protested. In a passionate op-ed in the Yale Daily News, one student accused the university librarian—who oversees 15 million books in Yale's extensive library system—of failing to "understand the crucial relationship of books to education." A sit-in, or rather a "browse-in," was held in Bass Library to show the administration how college students still value the presence of books. Eventually the number of volumes that would remain was expanded, at the cost of reducing the number of proposed additional seats in a busy central location.

Little-noticed in this minor skirmish over the future of the library was a much bigger story about the changing relationship between college students and books. Buried in a slide deck about circulation statistics from Yale's library was an unsettling fact: There has been a 64 percent decline in the number of books checked out by undergraduates from Bass Library over the past decade.

Yale's experience is not at all unique—indeed, it is commonplace. University libraries across the country, and around the world, are seeing steady, and in many cases precipitous, declines in the use of the books on their shelves. The University of Virginia, one of our great public universities and an institution that openly shares detailed library circulation stats from the prior 20 years, is a good case study. College students at UVA checked out 238,000 books during the school year a decade ago; last year, that number had shrunk to just 60,000.

Before you tsk-tsk today's kids for their lack of bookishness, note that the trend lines are sliding southward for graduate students and faculty members, too: down 61 percent and 46 percent, respectively, at UVA. Overall, across its entire network of libraries, UVA circulated 525,000 books during the 2007–08 school year, but last year there were only 188,000 loans—nearly 1,000 fewer books checked out a day. The Association of Research Libraries' aggregated statisticsshow a steady decrease of the same proportion across its membership, even as student enrollment at these universities has grown substantially.
Is the ECFA a hindrance now?
(RNS) — About five years ago, the Village Church of Barrington, a congregation northwest of Chicago with a $1.8 million annual budget and average weekly attendance of 600, decided to become accredited with the Evangelical Council for Financial Accountability.

ECFA — founded in 1979 to promote financial integrity in Christian ministries and avert heightened government regulation in the wake of televangelist scandals — claims nearly 2,400 members.

Those member churches and nonprofits receive more than $29 billion in annual charitable donations from 20 million donors, according to the Virginia-based ECFA.

The Village Church already allowed members to review its books and prided itself on having a transparent approach to finances.

Joining ECFA would help cement its commitment to transparency.

"We thought it would give donors confidence to know that we were doing things by the book," said David Jones, the Village Church's senior pastor.

But now — amid scrutiny over ECFA's years-long failure to identify financial misdeeds at Harvest Bible Chapel, a Chicago-area megachurch that fired its founder and senior pastor, James MacDonald, earlier this year — the Village Church is rethinking its relationship with the Christian watchdog group.

In December, ECFA issued a statement saying that Harvest was in compliance with its rules. Not long afterward, church officials admitted misleading ECFA.

Recently ECFA's board terminated Harvest Bible Chapel's membership.

"As we've watched this whole Harvest thing unfold, our deacons have been discussing whether to renew it or not," said Jones, a former Harvest Bible Chapel staff member who left the megachurch nine years ago with concerns about what he describes as "power being misused" and "hypocrisy in the upper levels of leadership."

"I think we see it as a liability rather than an asset, so why would we pay them money for something that could raise negative questions?" the pastor said.
Victor Ferrall, Jr., from Times Higher Ed:
In my 2011 book Liberal Arts at the Brink, I examined 225 high-ranking liberal arts colleges. Of those, all but 12 increased the number of vocational major graduates between 1987 and 2017, with their proportion of the total rising from 10.6 per cent to 35 per cent over that period. At 71 of the colleges, more than half of 2017 graduates were vocational majors, and only nine colleges graduated no vocational majors. Since 2011, several have closed their doors and many are under severe financial duress. Most attempted to meet their financial needs by admitting more students, and the average graduation class size increased by more than 75 per cent between 1987 and 2008, to 386. But from 2008 to 2017, it fell by 10 per cent.

Nearly 20 years ago, former liberal arts college presidents Michael McPherson and Morton Schapiro worried that there were "not even 50" such colleges with "the financial power and the reputation to remain in control of their own destiny through almost any plausible future". Today, "not even 25" would be more accurate. And those institutions recognise that they, too, need to attract students.

Supplementing or replacing liberal arts majors with vocational majors may yet save liberal arts colleges from going under. But one thing is certain: it will not save liberal arts education.

It is becoming accepted wisdom that students will learn less if they are not at the best college. Responsibility for their success rests on what they are taught, not what they learn themselves. It is a "give a man a fish, rather than teaching him how to fish" perspective. Hence, parents are driven to ensure that their children have every advantage to get them into the best college – including, we now know, paying hundreds of thousands of dollars to disguise them as volleyball players.

It is increasingly advocated that the challenges faced by educationally disadvantaged students should be addressed by lowering admissions standards, rather than supporting them in meeting higher standards. New York City mayor and Democratic presidential candidate Bill de Blasio has proposed increasing minority enrolment at the City's two premier college prep high schools by doing exactly this.

Technology is revolutionising communications and research. Writing and speaking are being degraded by texting and tweeting. And if you need to know something, just ask Google or Siri. No one can begin to assimilate all the information now available. Hence, shortcuts are a must. Quick "group identity" assessment replaces laborious critical thinking. "She is a liberal." "He supports Trump." That is all one needs to know.

To top it all off, a kind of arrogant, consumer entitlement has taken hold on campuses, insisting that it is students' right to boycott an unpopular professor, disrupt a controversial lecture or demand that an offending work of art be taken down.

To think critically requires questioning the accuracy of one's own beliefs and searching opposing beliefs for insight. Yet in the stridently contentious world in which we now live, can it be that critical thinking is becoming an unwanted skill? If so, the prospects for liberal arts education are grim indeed.
Some golfers are just luckier than others. Some deserve it. Others don't seem to. One thing is for sure, this 89-year-old male in Ohio is luckier than most.

Howard Freeman made not just one, but two(!) holes in one during a three-day stretch earlier this month at Wooster Country Club in Wooster, Ohio. According to the club's Facebook page, Freeman aced the 8th and 3rd holes just two days apart. Forgive us for being late to the news, we had more pressing things to cover at Bethpage Black.

Freeman's aces are quite the feat. Some golfers go their entire lives without marking a 1 on their scorecard, let alone do so twice in the same week. When asked about it by the Akron Beacon-Journal, Freeman added some necessary context. "We had a lot of skins that day so my hole-in-one was only worth one dollar," he said. "A hole-in-one. Worth a dollar."

Freeman's story gets even better when you consider the clubs he used. On May 16th, Freeman used his 5-wood to drop it in the cup from 132 yards away on the 8th hole. Two days later, he aced the 3rd from 150 yards using the longest club he has — a driver! Again, some golfers are just luckier than others.
KUALA LUMPUR (Reuters) – Malaysia will send as much as 3,000 tonnes of plastic waste back to the countries it came from, the environment minister said on Tuesday, the latest Asian country to reject rich countries' rubbish.

Malaysia last year became the world's main destination for plastic waste after China banned its import, disrupting the flow of more than 7 million tonnes of the trash a year.

Dozens of recycling factories have cropped up in Malaysia, many without operating licenses, and communities have complained of environmental problems.

Yeo Bee Yin, minister of energy, technology, science, environment and climate change, said 60 containers of trash that had been imported illegally would be sent back.

"These containers were illegally brought into the country under false declaration and other offences which clearly violates our environmental law," Yeo told reporters, after inspecting the shipments at Port Klang, on the outskirts of the capital.

Philippine President Rodrigo Duterte last week ordered his government to hire a private shipping company to send 69 containers of garbage back to Canada and leave them within its territorial waters if it refuses to accept them.

Canada says the waste, exported to the Philippines between 2013 and 2014, was a commercial transaction done without government consent.

Canada had agreed to take the rubbish back but Duterte lost patience as arrangements were being made and ordered it out.
LOS ANGELES

After an airplane takes off into the air, the automatic pilot feature takes over. The take off is a matter of minutes and that's just about all the flying a pilot has to do. The report says pilots might be losing valuable flying skills because of it.

Air France flight 447 in June 2009 plummeted into the Atlantic Ocean after the plane's autopilot suddenly disengaged. A stall warning was activated and a pilot in a recording was heard saying that he didn't know what was happening.

The pilots then pulled the plane's nose up, which is the exact opposite of what should be done in that situation.

"They tend to lose some of the hands-on flying because the computer does all the work," said Mike Seth Hunter, a charter pilot out of Van Nuys airport.

He says pilots are well trained, but airlines write the rules.

"It's written into the ops manuals that X altitude, turn on the autopilot, at X altitude, turn off the autopilot. It's part of the culture that needs to change," Hunter said.

According to a report, the FAA is working with airlines on ways for pilots to get more training to handle in flight emergencies.
In the pantheon of nightmares, somewhere between "falling into an endless pit" and "back at high school but naked" is "going on national radio and learning, on-air, that the book you wrote and is to be published in two weeks is premised on a misunderstanding." Naomi Wolf, unfortunately, is living that nightmare.

When she went on BBC radio on Thursday, Wolf, the author of Vagina and the forthcoming Outrages: Sex, Censorship, and the Criminalization of Love, probably expected to discuss the historical revelations she'd uncovered her book. But during the interview, broadcaster Matthew Sweet read to Wolf the definition of "death recorded," a 19th-century English legal term. "Death recorded" means that a convict was pardoned for his crimes rather than given the death sentence.

Wolf thought the term meant execution.
Demand for seafood is increasing across the globe, and the United States is no exception. Aquaculture, or aquatic farming, is increasingly meeting this demand and now supplies just over 50 percent of all seafood globally. In fact, it has been one of the world's fastest growing food sectors for years.

The U.S. is the largest importer of seafood in the world, and some of Americans' favorites—including shrimp, salmon and tilapia—are predominantly farmed these days. Yet, we contribute less than 1 percentof the world's total aquaculture production. This means we rely heavily on other countries to satisfy our appetites for seafood.

If the U.S. does not increase its domestic production of farmed shellfish, seaweed and finfish, the divergence between what we consume and what we contribute to the global seafood market will continue to widen. This gap may make it harder for our seafood diets to be sustainable. It also means the U.S. won't have a hand in shaping the standards or economies that contribute to the seafood sector as a whole in the future.

A brand-new bill that proposes a moratorium on commercial permits for marine finfish aquaculture facilities in U.S. waters could serve to widen this gap, and it represents another divergence: between public wariness about domestic aquaculture operations and the science showing aquaculture's potential for sustainable growth.

While wild-caught fisheries have hit "peak fish" domestically and globally, with limited potential for additional sustainable growth, there is mounting scientific evidence that the U.S. could dramatically increase domestic aquaculture production and do so sustainably, as we did with our fisheries before they peaked. And this growth does not have to come at the cost of our wild-caught fisheries or other priorities for our oceans, especially under careful management and planning.