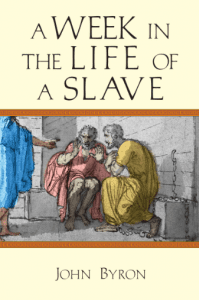 John Byron has a new book called A Week in the Life of a Slave.
Part fictional narrative, this book is built on solid historical study so it will repay reading for anyone who cares about the letter to Philemon especially.
But, all of Paul's letters are addressed to house churches in which there would have been household slaves or at least slaves would be attending the gatherings.