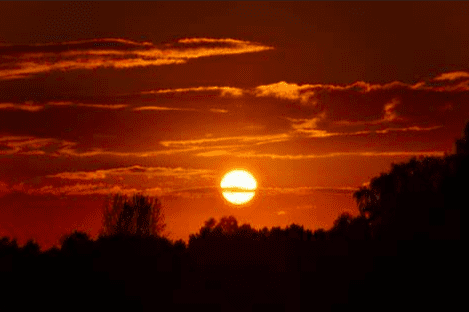 Entering into Advent awakens us to the dawn of full of redemption.
His entire class at his adoption hearing:
A little boy in Michigan invited his entire kindergarten class to his adoption hearing on Thursday.

Andrea Melvin and Dave Eaton became Michael Clark Jr.'s foster parents about a year ago, local WOOD TV reported, and on Thursday they became his forever parents.

Michael had dozens of his classmates from Wealthy Elementary in East Grand Rapids supporting him in the courtroom.

"I understand we are joined by Michael's kindergarten classroom and teacher," 17th Circuit Court Family Division Judge Patricia Gardner said at the beginning of the hearing during the Kent County court's annual Adoption Day.
The answer is Yes to the question, Has Franklin Graham Gone Off the Rails? By Roger Olson:
At a recent symposium celebrating Billy Graham's centennial birthday a scholar who wrote a biography of Ruth Graham, Billy's long-suffering wife, commented during a Q & A session that Franklin seems more like Ruth's son than Billy's son. That is, according to her, Ruth was a woman of very strong opinions who did not hold her tongue as cautiously as Billy did—at least in private. And, apparently, she inherited that trait from her father.

But it seems to me that now, with this comment, Franklin has gone off the rails of civility in discourse. It will be remembered as a mark against him and those in his circle of evangelicals (or fundamentalists) who continue to support Trump uncritically. In other words, it is not only uncivil but unhelpful—to him. It will undermine his cause.

But even more importantly, it contributes to the deep division that exists in America today. Many observers say that America is more divided today than since the Civil War. They may be right. Families and friendships are being shattered by arguments over Trump. Franklin has just poured fuel on that fire (to mix metaphors).
WASHINGTON (Reuters) – Since 1978, researchers have scooped up and measured tens of thousands of birds that died after crashing into buildings in Chicago during spring and fall migrations. Their work has documented what might be called the incredible shrinking bird.

A study published on Wednesday involving 70,716 birds killed from 1978 through 2016 in such collisions in the third-largest U.S. city found that their average body sizes steadily declined over that time, though their wingspans increased.

The results suggest that a warming climate is driving down the size of certain bird species in North America and perhaps around the world, the researchers said. They cited a phenomenon called Bergmann's rule, in which individuals within a species tend to be smaller in warmer regions and larger in colder regions, as reason to believe that species may become smaller over time as temperatures rise.

The study focused on 52 species – mostly songbirds dominated by various sparrows, warblers and thrushes – that breed in cold regions of North America and spend their winters in locations south of Chicago. The researchers measured and weighed a parade of birds that crashed into building windows and went splat onto the ground.

Over the four decades, body size decreased in all 52 species. The average body mass fell by 2.6%. Leg bone length dropped by 2.4%. The wingspans increased by 1.3%, possibly to enable the species to continue to make long migrations even with smaller bodies.

"In other words, climate change seems to be changing both the size and shape of these species," said biologist Brian Weeks of the University of Michigan's School for Environment and Sustainability, lead author of the study published in the journal Ecology Letters.
David Swartz reviews David King's new book on World Vision:
The evolution of an NGO's bureaucratic structures as it positions itself theologically and organizationally in the worlds of religion and development does not seem like a recipe for a sexy narrative. But God's Internationalists: World Vision and the Age of Evangelical Humanitarianism pulls it off. Here's why this book works:

First, author David King, the Director of the Lake Institute on Faith & Giving at IUPUI, has good material to work with. The book's main character, Bob Pierce, is quite a character. In building World Vision, he is impulsive, restless, oriented to action, and ambitious. He becomes a globe-trotting adventurer who neglects his family. Even when his wife, who has suffered a mental breakdown and is confined to a bed and pleads for him not to leave, he does anyway. She is persuaded by the evangelist Torrey Johnson to "release" her husband to the Lord's call in China.

The passionate Pierce turns everything into an emergency, which says something important about Bob Pierce himself, the organization, and perhaps even something about evangelicalism generally. Consider this quote from Pierce as published in the Los Angeles Times:

"World Vision has a new complex computer system which diagnoses the failures of Christianity and prints them on a data sheet. . . . I can't stand it. I love the early days when I was walking with widows and holding babies. When I began flying over them and being met by committees at the airport it almost killed me."

If history is fundamentally about story, King succeeds here. Against all odds, he manages to make the history of this bureaucratic behemoth a rollicking tale of one man's strength and weakness—and an organization's fascinating response to the chastening of decolonization, Vietnam, and famine in Ethiopia.
Most popular names for boys and girls:
Most popular names for boys

1) Liam

2) Jackson

3) Noah

4) Aiden

5) Grayson

6) Caden

7) Lucas

8) Elijah

9) Oliver

10) Muhammad
Most popular names for girls
1) Sophia

2) Olivia

3) Emma

4) Ava

5) Aria

6) Isabella

7) Amelia

8) Mia

9) Riley

10) Aaliyah