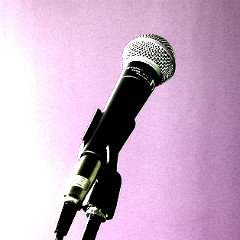 North American evangelical leaders are reporting a decline in influence, according to a recent survey by the Pew Research Center's Forum on Religion & Public Life.
Pew conducted the poll, released June 22, at the Third Lausanne Congress of World Evangelization in Cape Town, South Africa, in October of last year. Started by Billy Graham in 1974, the Lausanne gathering represents evangelical leaders from all over the globe.
Significantly for us, those from the U.S. seem especially dour:
Evangelical leaders from the United States stand out for their particularly high levels of pessimism. More than half of U.S. leaders (53%) see the current state of evangelical Christianity in America as worse than it was five years ago; only 17% think it has improved. And as U.S. leaders look a few years ahead, about half (48%) expect the state of evangelical Christianity to worsen, and two-in-ten (20%) expect things to remain about the same; only three-in-ten (31%) think evangelical Christianity will be in a better position in five years than it is today.
That shouldn't be, right? At least not if we believe what we've been told since the late 1970s about evangelical cultural and political engagement, engagement that seems hardly on the wane. Earlier this year, for instance, Pew reported that the very influential Tea Party movement was not only conservative politically, but also religiously. The culture wars, particularly fought through the political system, promised conservative Christians greater influence, not less.
But political leadership holds false promise, or at least
overinflated promise
. People confuse politics with some sort of magic lever; just yank it hard enough and the world is yours. But at its most basic, politics is just legal coercion. That can only get you so far before diminishing returns set in — something we're apparently witnessing before our very eyes.
Christian leaders should take this as opportunity to consider, to remember, where real influence lies: The gospel. The gospel turns on love, Christ's for us and us for our neighbors. And love is anything but coercive. As the Apostle Paul reminds us in 1 Corinthians 13,
Love suffers long and is kind; love does not envy; love does not parade itself, is not puffed up; does not behave rudely, does not seek its own, is not provoked, thinks no evil; does not rejoice in iniquity, but rejoices in the truth; bears all things, believes all things, hopes all things, endures all things.
Such love is highly persuasive because it answers the most basic questions of human validation, suffering, hope, and expectation. And unlike politics, as Paul continues, "Love never fails."
The early Church flourished without any political power. Yet the influence of the gospel was undeniably felt wherever Christians took it, even the seat of world power, Rome. This is not to say that all political involvement is unprofitable or wrong. But let's not be distracted or confused or, worse, deluded.
The love of Christ is transformative and upturns empires. So while some Christians lament a loss in influence, let's welcome an opportunity to be reminded of what real influence looks like and from where it comes.