Ben Franklin once said that "three removes is as bad as a fire. . . ." He might have been understating things.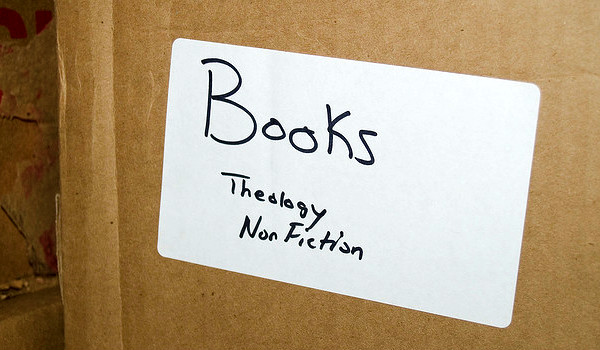 Megan and I found a wonderful house, much closer to our church, family, friends, and familiar haunts. Happily, we had a contract on our own home in a very short period of time. The realtor was a rock star. The movers were great, too. But then it got crazy.
I realize mortgage companies caught a lot of flak for offering loans to underemployed golden retrievers in days past. Following the recession, however, guidelines and restrictions seemed to have done a little more than tighten up.
At times I thought Franz Kafka might be working as our underwriter. Complicating things, after all the wrinkles were ironed flat, it turned out that Terry Gilliam was handling the loan for our house buyer; the antics were straight off the cutting-room floor of Brazil.
We were both set to close on the same day, originally. And we did, just several days later than planned. All the while the deal on our new house inched closer to the cliff's edge as we waited for paper pushers to push things in the right direction. As they never seemed to know what papers to push, this grew problematic.
We lived out of suitcases for a week, though we were only planning on two days. Everything was on the moving truck, including my beard trimmer; Zach Galifianakis would have been proud of my ornamental jaw bush. Yes, it's a first-world problem, but that's the world in which I find myself. Feel free to judge.
I prayed a lot. I aged a lot. And then finally it all just happened. Paperwork was signed. Trucks pulled up the drive. Boxes found their way into rooms. And life began again.
"Whoever 'moves must suffer loss," chides Philip Freneau's 1790 poem, "The Departure." Yes, indeed. But I suppose it's all about the tradeoffs. It's been nearly a year now since our madcap adventures in the housing market, and I have to remind myself of how awfully stressful it was. By comparison, things are pretty sweet now. It almost feels as if I've always lived in this house.
I have a friend whose father has been in his house now for decades. "Next move is to heaven," he says. I get the feeling. Now that I'm in the door, I don't want to go anywhere.