Dear gay friend of mine from high school who is now a pretty famous interior decorator (dude! sweet!):
Hi! It was so awesome to hear from you! I miss you.
You asked what my office looks like. Here's a picture of it: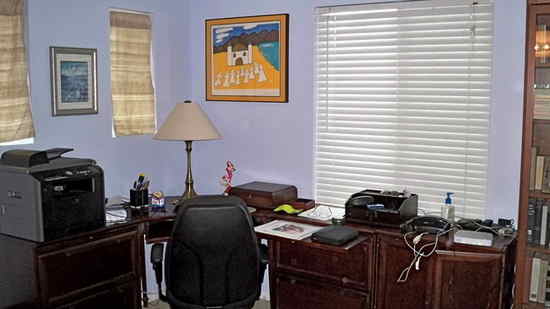 As you can see, I'm still straight.
God, even I'm embarrassed by those "curtains." Please come visit me the next time you're anywhere near San Diego. And bring some swatches, or sample curtains, or something. Anything.
And yes, I still dress about the same. And yes, that look is still totally cool no matter what you say. And yes, still, obviously, you're a dork. I love you. Visit! Now!