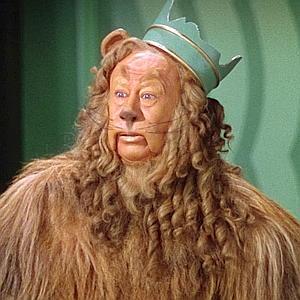 As you may know, this past summer the Presbyterian Church (PCUSA) decided to allow the ordination of gay clergy.
Yesterday a new Presbyterian denomination was born: the Evangelical Covenant Order of Presbyterians—or, for short, ECO. (As opposed to echo, which is a hollow, after-the-fact, ever-diminishing noise. So, you know—it's not that.)
ECO was formed by pastors and laypeople in response to PCUSA's decision to join the 21st century. They're against gay people being ordained as ministers, and so started their own sub-denomination where that would be prohibited.
And that's fair enough. It's certainly their right to take their ball and go off in a corner somewhere to play with just themselves.
Notable, however, is that ECO has simply refused to say why they were formed. They won't do it. They won't say that they're a one-issue organization, that they exist solely in opposition to PCUSA's sanctioning the ordination of gay people.
Though it's not like anyone doesn't know why they were formed. Yesterday's Reuters story about ECO is titled Presbyterian group breaks away over gay clergy. So, you know: cat's out of the bag.
Yet you can search high and low throughout ECO's website, and nowhere will you find a single, solitary word about gay people or homosexuality. You'll read that ECO wants to "connect leaders through accountable biblical relationships," to "reclaim a sense of covenanted biblical community," and to "develop gospel-centered leaders." You'll discover ECO's passion for "the right kind of diversity" (which is then carefully stipulated to mean "women, men, young leaders, and every ethnicity"). You'll learn of ECO's desire to "unite around a shared theological core."
But beyond that kind of babbling and fuzzy happy-talk, nary a mention will you find of the true and actual reason ECO exists. [
UPDATE:
as of April 15, 2014, the ECO website still nowhere mentions anything about why they actually exist. Never have so many words been used to say so little.]
ECO honchos! Just say that you've formed because you believe that gays shouldn't be ordained! If your convictions are so great that they've compelled you to found a "breakaway movement," why aren't they great enough for you to be explicit about what it is you're breaking away from?
That said, though, I'm heartened by the leaders of ECO being so weak about proclaiming their true nature and purpose. It means they're as uncomfortable as, God knows, they should be about excluding gay people from full participation in the life that Jesus so passionately offered to all.
It's always encouraging when someone can't force their mouth to say what their heart knows is wrong. It means there's hope for them yet.
In the meantime, our would-be friends at ECO are stuck, as it were, inartfully singing along with the Cowardly Lion:
I'm sure I could show my prowess / Be a lion, not a mouse / If I only had the nerve.
* * *
Related Post: Our [Presbyterian] Church: "Sign This Anti-Gay Statement, or Leave"
(UPDATE: A commenter to this post wrote: "As a PCUSA pastor I can tell you a big reason why ECO was formed was because the pastors in the anti-gay lobby receive very generous pension and medical benefits from the PCUSA that they are afraid to leave behind should they follow their conscience to disaffiliate from the denomination. … Our pension plan is the envy of most denominations and our benefits are generous. Any minister can leave at any time to seek a call in another Presbyterian denomination that would have them [PCA, OPC, EPC, RCA, CRC, etc.]. But they don't want to give up the perks." Gee, what a surprise: anti-gay Christian leaders whose conscience ends where their wallets begin.)