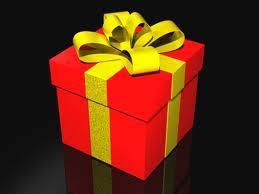 So to continue with last time's Everybody Self-Harms.
One thing: I read in a few of the (outstanding because you guys rockethetheth) comments a reaction against my assertion that there is no fully independent consciousness without radical and complete individuation.
So just to be clear about that: There can be no fully independent consciousness without radical and complete individuation. That's not a theory of mine. It's not an idea. It's not any sort of abstract concept. It's like saying the sky is up. It's just the simplest kind of fact. We are fully individuated. We are categorically distinct from every other entity in this world. There is and always will be actual, real physical space between us and everyone and everything else. We, and no one else, live our lives, in all of its spectacular, weird, largely noncommunicable uniqueness. We can only ever fully know all that it is and was to live one life, and that life is ours. No one else's. Ours.
One shot. One mind. One experience: Ours. Then it's show over.
I understand, of course, all the ways in which our lives are also necessarily about love and harmony and blessed interdependence and One World consciousness, and so on. I love that stuff. You all know I do. But first and foremost, always, primarily, we are alone. We come into this world alone—or separate, if that's a less emotionally evocative word—and we die alone. That changes for no one.
And why does it happen like that? That's a question everyone has to answer for themselves. I believe it's because God designed it that way. And why would he/she/it do that? Because absolute autonomy is simply necessary for absolute free will. And free will is what most makes us human. It is the final mark of God's love for us.
And voila: now you, and me, and all of us, are in a game that makes sense.
But (and I know this is a lot of philosophy/theology to cram into one blog post, so I'll pretty much just zip right through this now) there's one serious downside to the condition of being as separate as we are—as, in fact, we want to be. And that downside is guilt.
We're alone, so we have free will. Having free will means we make a trillion decisions every single day. Being alone also means that a lot of those decisions are selfish, greedy, self-aggrandizing, self-advancing—that they're about servicing our crazed desire to
survive,
basically. But because we are of God, because it
is
about love—because we are all interconnected, if you want to take the God right out of it—we necessarily feel at least
some
degree of guilt over any decision we make that's grounded in putting ourselves before others.
Not good. Guilt not good. It is a necessary by-product of consciousness and free will, but it's still not good. Think, again, of seeds in apples. (And side note: this is what the Bible really means by "fallen man"; this is what the core concept of "sinful nature" actually refers to: that we are, each and every one of us, born "sinful" in that at least, say—I dunno, a thousand times a day—we will act in our own interests, at some cost to someone else. We will sin, because we're alive and alone. Again: that rule changes for no one; it's the "fall" of all mankind.)
So (to summarize) we have this innate guilt in us, which is "just" a by-product of being alive.
We show up aware that, in some consistent, nagging, haunting, ineradicable way we can never quite get to so that we can solve and eradicate it, we're guilty.
And to that natural, organic guilt within us accrues, in the course of our lives—and especially very early on in our lives, when we're nothing if not impressionable—all kinds of horrible, caustic and flat-out wrong ideas about who we are, and how the world is, and what is and isn't right and necessary and essential to all kinds of crap that isn't right and necessary and essential at all.
We just learned that it was, from our parents, who also know shit about shinola.
And thus does life become the valley of tears that we all … well, live.
Now if you were God, and you looked down and saw what you had wrought, what would you do to once, for all, and forever solve the problem of human guilt and suffering?