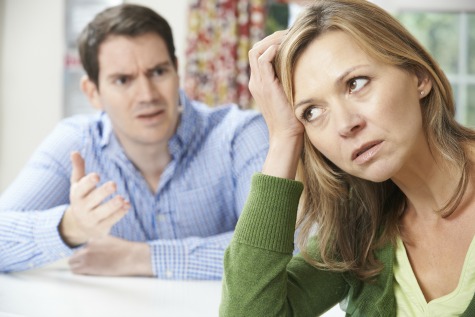 Got in the below. My response follows it.
First, I just want to say thank you for your words on the internet for all to read! Your words have helped me beyond the imaginable.

I wonder if you could spare me some of your words of wisdom and great comfort.

I'm currently going through a painful break up with my boyfriend of over 4 years. When we met, we were both agnostic. It wasn't a smooth relationship from the start—we argued often, I was cheated on more than once and physically hurt. However, I loved him and forgave him and I don't regret doing so as we grew stronger overcoming these problems together.

Over a year ago, we moved to opposite sides of the globe to fulfill personal desires (though career-related). Our plan was to maintain a long-distance relationship and reunite this coming spring. The distance was great for us. Our love and conversations deepened and we even spoke seriously about getting engaged and married soon.

In the summer, he suddenly declared to me one day that he had a sudden conversion to Christianity, and so couldn't marry me until I too became a Christian. Of course that hurt, but I didn't start blaming religion. I just apologized each time we spoke thereafter, as I couldn't tell him truthfully that I had also suddenly converted. It wasn't as if I didn't want to convert, I just didn't feel any different.

What made it difficult was that he became the type of evangelizing Christian that you often write about. He would tell me that I hadn't experienced a conversion because I didn't truly want it or ask for it in my prayers. It felt unnatural and ungenuine to simply ask God to convert me. I just felt that it would happen in its own time—a belief I had since childhood. In the meantime, without rushing or pressuring myself, I began studying the Bible. I'd studied Christian literature at university, so it was fun to finally be able to share this rekindled interest with my boyfriend.

His evangelizing became more and more intense, to the point of being repulsive. He told me in an email quite recently to "hurry and save myself before the door closes," and repeated that he will not marry anyone "unfaithful," as these "He will vomit from his mouth" (which he followed by citing Revelations 3:16). That disgusted me, and was the final straw that repelled me away from Christianity. I started despising the religion and even considered atheism. But then I came across your website, which I can only say seemed heaven-sent.

Your words and those of others in the comments helped restore my love and interest in Christians, Christianity and . . . well, other faiths too. In fact, I realized one big but wonderful thing: I wasn't and am not so much of an "unfaithful" as I had been made to believe I was by my ex and by those around me throughout my life. I actually believed in God and in the story of Christ all my life, but my childhood friends would highlight how (for instance) I didn't have a middle name—and thus wasn't baptized, and thus wasn't Christian. Fair enough, I thought. My parents are agnostic and there wasn't much spiritual/religious talk at home, so I didn't worry or think too much about it at that time. It was only the repulsive evangelizing of my boyfriend that made me question Christianity and seriously think about atheism.

He and I then had a month of mostly silence. No Skype calls, no real chats by email about anything apart from his faithfulness and my "unfaithfulness." For me, it's been really nice. I feel my Christian walk has moved in leaps and bounds, and I can feel what I now know to be God's love for me and for us all. Despite the pain of the (apparent) break-up, I felt joy and courage like never before in my daily life. It's been His love, your website, and meeting some lovely Christians that have helped me with this difficult time.

This week, my ex and I exchanged some short but rather civil emails. We admitted that our love for one another still remains but for the difference in our understanding of Christianity. He said he felt sad, alone, lost, and confused about us. That saddened me of course, and since I was mainly feeling joyous these past few weeks, I thought I'd tell him that there is a way to being a good, loving Christian without all the evangelizing. I basically told him in my email to love and be loved—and that we should arrange a Skype chat in order to clarify a few things. (About me not being the Satanist he'd previously said I was, among other things!) I guess my email came across as intense and as repulsive as his attempts to convert me. I now feel sorry that I wrote him what I did, since he replied shortly afterwards with a, "I personally don't want to talk to you. You're of no help. Let's not speak ever again."

It's hard to take, though I think maybe it's best not to contact him until he contacts me first, if ever that should happen. Deep within, I still wish for our reunion and marriage, and for us to be able to continue on our Christian walk together. I wish he could see that one can be a good Christian without following the Bible literally or being an evangelist. It's just so difficult to sit back and watch him follow the ways promoted by his church.

I love our God but am so saddened by the fact that it is the subject of faith that has caused our relationship to turn so sour.

Four months ago, I was a wife-to-be (though I had no ring on my finger). Now, my existence is not wanted to him at all.

And for the first time in weeks, despite feeling His undying love from above, I shed a tear of sadness and felt the pain of loneliness and heartbreak.
Wow. Men suck
Kidding!
But the fool you've been dealing with does suck. He's a child. You need a boyfriend like him the way Christianity needs another Christian like him.
It's so weird. People convert to Christianity, and it almost always turns them into dicks. I completely fail to understand that. That's not what happened to me at all. After my Big Moment I just went, "Oh. Um. So now I'm a Christian. Unbelievable! Oh, well. As long as I don't have to be a dinkwad Bible-quoting crazy-ass who never stops 'evangelizing' to the 'unsaved,' I'm good." And I didn't. And I was.
Anyway, you seem like a sweet person. I'm sorry you've been hurt as you have been, but glad your boyfriend is now your ex-boyfriend. And I'm really glad to know there's one more Christian out there in the world who actually gets what being a Christian is supposed to be about.