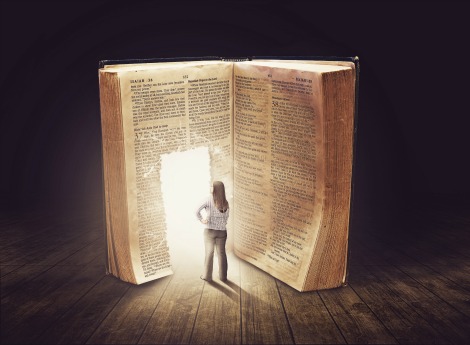 Okay, I'm still not blogging this month. But I got in (another) marvelous, self-contained email  that I wanted to take a quick moment to publish (with the author's permission of course), because we're amidst the season of hope and gratitude, and it practically showed up in my inbox gift-wrapped with a bow. And since this is also the time for sharing great things:
Dear John,

I just wanted to say thank you. I've had a really tough few years, and your blog has helped me find some peace.

When I was younger, my family attended an Evangelical church in Nebraska where I learned (among other things) that being gay was just about the worst thing that a person could be. That message was reinforced by the surrounding community: LGBT kids were bullied at school, the GSA (Gay-Straight Alliance) faculty supervisor at my high school was forced to resign after hostility from parents and coworkers, and even my own father refused to let me associate with gay kids outside of school.

A good friend of mine was beaten by his grandparents and kicked out of the house when they discovered a love letter from his boyfriend.

It was terrifying for a young girl just beginning to realize that she was a lesbian.

I fought against who I was for years, praying every night that God would change me to be what I was supposed to be. I spent most of my teen and young adult years depressed and suicidal. I didn't understand why this was happening to me. The faith that had previously been a comfort started to feel like torture.

By the end of college, my perspective had changed drastically. I started to question what my church had taught me, and no longer believed that homosexuality was the evil I had always been told. But it's not easy to unlearn years of self-hate, and it took 5 more years for me to finally love myself and embrace my identity. My parents – who have always been more progressive than the church they attend – had a change of heart over the years as well, and easily accepted me for who I am. And while all of that was certainly a huge relief, it didn't bring me the peace I was expecting.

A lot of that hurt from my youth was replaced with anger. I felt betrayed by God and resented the church for misleading me for so long. Even while the community around me has made strides towards tolerance, it's been hard to dredge up any forgiveness. "Love the sinner, hate the sin"* might be a step up from outright hostility and hate, but it still sets up a clear "us v. them" divide between the church and the LGBT community. I felt like I had to choose between my faith and living an authentic, full life, and that broke my heart.

I found the Unfundamentalist Christians Facebook page a couple of years ago, and through the resources provided there and on your blog, I started to realize that I wasn't facing an all-or-nothing decision. I was still cautious, and full of doubt, but seeing the compassion of you and your readers gave me hope that I might find a place to belong in the faith community once again.

One quote in particular from your October 13 post galvanized me: "When someone pees in the pool, you don't blame the water." It just suddenly hit me: God didn't hurt me, and God doesn't hate me, and maybe it's time to stop blaming him for what people have done in His name, and for me to find out what His peace means for me.

My faith is still bruised and shaken, but I feel like I'm finally ready to re-enter a faith community. I've found a church in my neighborhood that belongs to the Reconciling Ministries Network, and I'm planning on checking it out Sunday. I know I wouldn't be at this point if it wasn't for this blog, so once again – thank you for giving me hope, and for reminding me that, above all else, God is peace.

Thank you so much,

S.

(Oh, and Merry Christmas!)
Merry Christmas, S!
* See What Today's Evangelicals Are Telling Gay People.
---
I'm the author of UNFAIR: Christians and the LGBT Question:
Paperback. Kindle. NookBook. Signed and inscribed by me according to your direction.