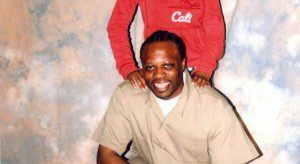 Regular readers of The Everyday Awakening know that one of the spaces from which I've learned to imagine a new society in the shell of the old is our prisons. I rarely talk about US prisons these days without quoting Jimmy Carter's op-ed from the New York Times last year, in which he called mass incarceration our single biggest unaddressed domestic policy issue. As the presidential race rages on, I'm saddened to hear next to nothing from either side in response. But this is the good news: God's politics aren't limited to the ballot box. We vote for Jesus and the God Movement every time we make an effort to pursue beloved community in the places where we are.
 A few weeks ago, I visited with my friend Kent Dunnington, who has started a program very similar to our Project TURN with Greenville College students and inmates at the Federal prison in Greenville, IL. Kent shared with me a letter that he's written to President Obama asking for the commutation of one of his student's sentences. His testimony here strikes me as the best kind of direction action we can take to vote for God's Movement with our lives. You can join Kent in petitioning the President on behalf of Euka here.
Dear Mr. President,
I write in support of Mr. Euka Wadlington, whose commutation plea is before you.  I write as an American citizen who wishes to live in a just nation.  More importantly, I write as a fellow Christian asking that you consider your Christian responsibility to this man.
Euka is currently serving a life sentence at the Federal Correctional Institution in Greenville, Illinois.  I am a philosophy professor at nearby Greenville College, a small Christian liberal arts college in the Free Methodist tradition.  I met Euka four years ago when I began coming to the FCI to tutor inmates who were pursuing their GED and to envision ways that we as a Christian college could carry out our mandate to seek the welfare of the prisoner.
Over the past four years, no inmate has impressed and moved me as much as Euka.  My first exposure to Euka was in a GED class that he taught.  I sat in the class as an available tutor, but Euka was the lead tutor and teacher.  He is exceptionally good at his job.  Perhaps the best way to provide a picture of Euka is to observe how he differs from the other tutors.  There are a number of fine inmate tutors in the FCI, but Euka is the only one I have seen who, consistently, for the past four years, has never once condescended to another inmate.  Consider the kind of personal integrity and character that this indicates in a prison setting, where status is literally all that one has to assert one's significance.  Understandably, most of the tutors cannot resist the opportunity to emphasize and exaggerate the clout they have as classroom teachers and tutors.  Not Euka.  Euka moves around the classroom energetically, encouraging his peers, instructing them, mediating between them, making them laugh—treating them each as significant equals.  To be honest, watching Euka's classroom demeanor has caused me to reflect on my own tendencies to disregard or patronize students whom I find difficult or frustrating.   I have come to understand why Euka is the most respected and sought-after inmate teacher/tutor in the prison.
Euka does all of this without "incentive."  He is serving a life-sentence with no hope for parole.  Euka acts this way because it is who he is.  It depresses me to think of it, but I know that if Euka's sentence is not commuted, he will continue to serve his fellow inmates in this way until he dies.
And Euka is more than a tutor.  He is also the lead teacher and organizer of the chess club in the prison.  Early in my time at the prison, Euka began asking me if Greenville College had a chess team that might wish to come compete with the inmates.  So we rounded up about ten chess-players from the college and have been coming in on a monthly basis ever since.  Euka and his students were trouncing us so regularly that he offered to provide chess lessons to us, so now we interrupt our four-hour "tournaments" each month to learn chess strategy from Euka.  Once again, Euka's spirit of fellowship and humanity pervades the whole gathering.  Somehow, he engenders in his own pupils the blend of humility, kindness, and joy that make him such a delight to be around.  I'll never forget something Euka said to me during one of these "meets."  He and I happened to be playing one another.  And of course, he beat me soundly.  As we were waiting for other games to wrap up, he said to me, "Kent, you'll never know what this means to us.  When you all are here, for about four hours, we forget about these walls."  Several months later, Euka wrote a beautiful thank you letter to all of the guys on the Greenville College "chess team."  We published it in our school newspaper, and it lead to a dramatic increase in student volunteers at the prison.
In four years, I've spent a lot of time with a lot of inmates.  I've gained the trust of prison administration such that I am left alone each week with a class of inmates for a two-hour stretch.  I cannot believe that I will be telling you anything you do not already know when I report that our prisons are full of people who should not be in prison.  Should you be re-elected, Mr. Obama, it will be for you to decide how to begin to set right the injustice of the most massive carceral system in world history.
But right now, you have the opportunity to do justice specifically for one man.  Of all the inmates I have met over the past four years, there is none whose situation screams out for redress more loudly than Euka Wadlington's.  I could speak of the absurdity of the draconian drug laws and sentencing laws under which Euka was convicted.  Or I could speak of the plea bargaining arrangements that make it impossible to believe that anything approaching the truth was told throughout Euka's trial.  But I do not know as much about that as others do, and they will tell that story.
The truth is that even if Euka was justly convicted, he should no longer be in prison.  As I understand it, the federal bureau of prisons operates with a rehabilitative penal philosophy.  I have sought in vain to find this philosophy clearly articulated, but I have to assume it based on what prison officials tell inmates.  Inmates are told that they must pursue their GED, that they should do vocational training, that they should earn certificates in drug rehabilitation, that they should engage in as much "programming" as possible—all in order that they may demonstrate their readiness to be productive members of free society.  The message communicated to inmates is clear: you are here to be rehabilitated.
Mr. President, if imprisonment is justified by the need for rehabilitation, then it is no longer morally justified to imprison Euka Wadlington.  Euka has a family who needs him and he has a desperately needed vision for working with at-risk youth.  I hope I have given you an indication of why I am so confident that Euka will contribute in powerful ways to the healing of our broken society.
I know that commutations are politically volatile.  Regardless of the merit of the case, a president will receive criticism and backlash for commuting the sentence of anyone socially stigmatized by the label of felon or criminal.  I know that we are therefore asking of you something that may seem politically risky.  But when the moral dignity of a human being is at stake, considerations of political strategy must be disregarded.  I implore you, President Obama, to commute the life sentence of Euka Wadlington.
Sincerely,
Dr. Kent Dunnington