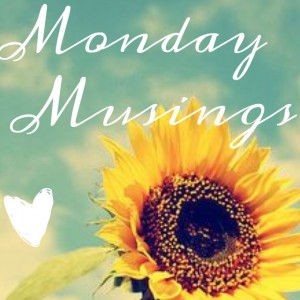 I woke up bound and determined to make today a wonderful day!
For most of last week I had a less than decent attitude, resulting in me complaining a lot more than normal and my heart was completely discontent.
The symptom? Not spending time with my Father.
While my circumstances weren't ideal (according to what I thought they should be), I had failed to bring my hurts before the Lord. Last night, I finally sat down in the den of my house around 10:30 pm. The dishes were done. The weekly cooking accomplished. My phone was on silent. The house was quiet. I took a cup of tea to my favorite chair in the house (right beside the window) and spent a few hours of interrupted time with my Beloved. Confession of sin was made as I poured out my raw thoughts and emotions to my loving Father. The time in the Word and in prayer was much needed to reorient my soul and put life in perspective.
My musings for this week are a collection of "random", but delightful joys that have been giving me pleasure and I thought I would share! 🙂
Enjoy this week's Monday Musings…
(For those who don't know what "Monday Musings" are, this should help explain a bit further!)
1) Watched one of my all-time favorite movies.
Anne of Green Gables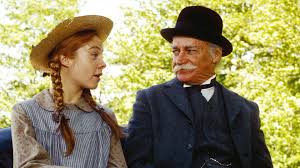 It's been a difficult month for me and my roommates, so we decided to put on sweatpants and curl up on the sofa for an evening in this past Saturday. Anne of Green Gables is one of those movies that I could sit down and watch over and over. I would love to climb inside her life and live her adventures.
I thought I'd share some of my favorite quotes from the books:
"The world looks like something God has just imaged for his own pleasure, doesn't it?"
"It's been my experience that you can nearly always enjoy things if you make up your mind firmly that you will."
"I love my garden, and I love working in it. To potter with green growing things, watching each day to see the dear, new sprouts come up, is like taking a hand in creation, I think. Just now my garden is like faith – the substance of things hoped for."
If you've never seen the movie or read the books, go do it! Your spirit will be greatly edified!
2) Emily Hearn's Music
A few weeks ago for my friends bachlorette party, we went to Jammin Java in Northern Virginia to hear Emily Hearn perform. I'd never heard of her before, but her bubbly personality and charming music won me over.
I've listened to the following song on repeat over the past few weeks. My favorite line is, "Found the heart of my best friend." I think that's just the sweetest thing! (My inner romantic is coming out!)
3) The Last Battle – C.S. Lewis
Last night at church, the guy who was preaching read a quote from C.S. Lewis' "The Last Battle" (part of the Narnia series). The quote was meant to remind our souls to long for heaven – where all is finally redeemed and we are united with our Beloved. Hearing the quote made me want to go re-read the Narnia series.
"And as He spoke, He no longer looked to them like a lion; but the things that began to happen after that were so great and beautiful that I cannot write them. And for us this the end of all the stories, and we can most truly say that they all lived happily ever after. But for them it was only the beginning of the real story. All their life in this world and all their adventures in Narnia had only been the cover and the title page: now at last they were beginning Chapter One of the Great Story which no one on earth has read: which goes on for ever: in which every chapter is better than the one before."
4) Phone calls with my younger brother
My "little man" started classes at my alma mater, Liberty University last week. We've chatted on the phone about his class schedule, how he's adjusting, and when I can go visit him. I'm so thankful to be close to my brothers, and truly treasure my relationship with Alexander. Even though he's super busy with adjusting to a new life in Lynchburg, it's meant the world to me that he's called his big sis! 🙂