Welcome to my first post from my new writing home – Patheos.
I'm extremely honored to be writing for Patheos on a regular basis. My deepest desire and prayer is that every word written from this platform will push others to know and love Christ more, and will glorify my Father.
How better to commence my time on Patheos than to expound upon the title of my blog.
Joy Indestructible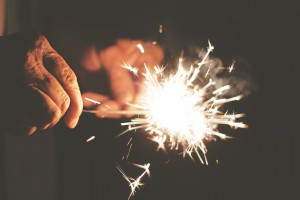 The concept of "Joy Indestructible" came from a prayer from one of my favorite pastors, authors, and speakers, John Piper.
May Christ so dwell in our hearts with his indestructible joy that day by day we are conformed more and more to his glad image. And so may we be a place of refuge and eternal refreshment for a hopeless, joy-seeking world of people who do not know they are starved for the glory of the gladness of God in Jesus Christ.
A serious study of joy is one that I'll never outgrow. I regularly spend time meditating on how I can continue to grow into a woman who exudes great joy in her Savior and point others to Him with my words and actions. You see, I think so many people confuse joy and happiness. Intellectually we understand the differences, but when it comes to our day to day lives, practically living under the banner of joy instead of happiness can be quite difficult.
Happiness ebbs and flows. Within the course of a day, you can go from excitement to frustration, hurt or sadness in the blink of an eye. Happiness is fickle. Happiness is fleeting.
Joy is consistent.
Joy is unwavering.
Joy is deeply rooted.
Joy should be out of reach of circumstances, people, moods, etc.
Our joy as Christians should be indestructible.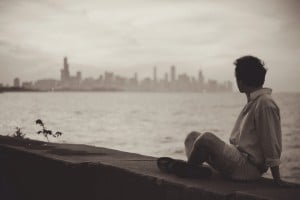 Try as he might, the devil should not be able to tamper with or steal our joy. Those words are easy to write, but when life hits, the challenge to live with an indestructible joy can be nearly impossible to live out.
"Rejoice in the Lord"
All throughout scripture, we are commanded to "rejoice in the Lord". Happiness is in ourselves, but rejoicing is "in the Lord." That is the only way that you can live with a joy that is incapable of being destroyed. I'm striving hard after that joy. No, I don't live perfectly and I stumble and fall more than I care to admit.
I'm living in the arms of my Beloved, and in those arms, I am always safe, always secure, always refreshed, and always loved.
My commitment to you as a reader, to Patheos, and to my Lord is to consistently seek after joy and delight in my Savior, and allow you a peek into my life as I walk the road. The subtitle of this blog is, "A Conversation on Faith and Life". The topics that will be covered here will range from current events to things I'm learning in my relationship with the Lord, and everything in between.
Will you join me on seeking a joy that is indestructible?