Recently, I had the pleasure of chatting with Chris Tomlin. October is a big month for him. He has a new album that was just released, a new book and just hosted a Worship Night in America that was shown in over 450 theaters across the U.S.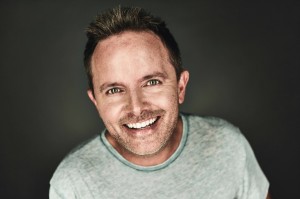 Chris is one of the most humble people I've had the pleasure of interviewing. His humility sticks out to me, because he's also one of the most notable and well-respected Christian musicians and artists. He's a Grammy Winner, and was recently honored with SoundExchange Digital Radio Award recognizing one billion digital plays. He's only the fourth artist to receive such a prestigious award, joining Garth Brooks, Justin Timberlake and Pitbull. 
"Chris is a fantastic artist with a massive following, and we couldn't be more proud to honor him with our SoundExchange Digital Radio Award," Huppe said. "We were also honored to bestow this award upon Chris during the GMA's Dove Awards, which are so important to the Christian and gospel artists and fans globally." 
"Congrats on being the first Christian artist to win such an incredible award. How do you feel about it?"
Thank you! I'm humbled and grateful for the award. What I'm most thankful is what it says about the genre of Christian music. This award is an affirmation of the impact of Christian music."
Tomlin 11th Studio album "Never lose Sight" debuted on October 21st. The album features guests, including Danny Gokey, Kim Walker-Smith, Matt Maher, Matt Redman and Jason Ingram. It received a warm welcome, and shot up to #5 on itunes. He recently performed on Fox and Friends. Check out the clip here.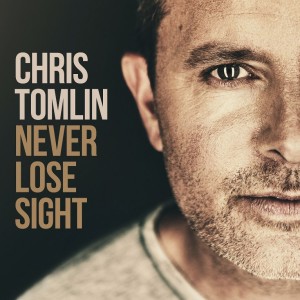 Chris, my favorite song off the new album is "God of Calvary". Can you tell me a little more about that song? Watch a video of this song here. 
"That's my favorite song from the album as well! The title of the album comes from the bridge of this song, which says, "And if I never, never lose sight of this place. I will never, never lose sight of your grace. The cross is all, all, I need to see." 
I had this imagery in my head of what was going on around the cross, the sky went dark, the angels wept. It was simultaneously the best and worst moments of history. Our salvation was secured, making it the best moment of history, but Jesus was bearing the weight of our sin. None of us can imagine the weight of what that must have been for Jesus. 
Tomlin co-wrote a new children's book, based on the #1 hit song "Good Good Father". Good Good Father .
The book was co-written by Pat Barrett, who wrote the song "Good Good Father" along with Tony Brown. The book hit Top 16 overall books on amazon, and has been an instant success with fans and families all over the world. 
I've read the book, and love it! For those that haven't had the privilege of reading it yet, can you talk about more about the book?!
"The book is about a little bear named Tucker. Tucker has heard about the King's great love, and he decides to go visit the King. The King is known for always having an open door, and Tucker wants to talk with the king about helping some of his friends. Along the journey, Tucker hears different animals giving advice, that leave him confused about what the King is really like. He soon discovers that the King is truly good and loving.
I wrote this book for my children. I want them to always remember that God is a good Father, and even when I fail them as a father, they have a heavenly Father that loves them more than I do!"
Can you explain your heart behind the Worship Night in America event?
I've hosted several Worship Nights in America previously, but my goal this time around was to simulcast into theaters around the country to bring the church together for an evening of worship and prayer. Some of my friends came to speak, pray and worship, including Max Lucado, Louie Giglio, Matt Redman, Phil Wickham, Tasha Cobbs, Matt Maher, and Kim Walker-Smith. The church should primarily be about prayer, not politics, and I wanted to remind and encourage the country that our hope is not the government, it's in the eternal God!