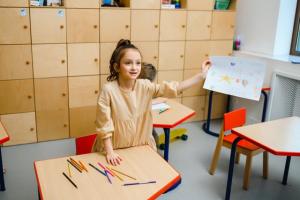 I'm a performer.
Always have been.
The baby of our family.
Always being told what to do.
How to act.
What to say.
Who to believe.
I got the memo.
Loud and clear.
I found my freedom in the memo.
It was so much easier than having to think for myself.
So much safer.
I honestly thought the freedom came from staying in the lines.
Abiding by the rules.
Making them proud.
Oh, but the lines began to blur.
The black and white became gray.
Perfection wasn't so easy anymore.
Performing became nearly impossible.
And I began to break.
The pressure was more than I could take.
A heavy load on my back,
On my heart,
In my soul.
The stage I was performing on started to crumble.
Sinking sand, if you will.
The dark clouds were rolling in,
And I was left grasping.
Someone help me.
Please guide me.
Just tell me what to do.
Who to be.
Who can tell me?
God, you say?
Wait, which one?
Which denomination?
Which pastor?
Oh, not this one?
This one will lead me down the wrong path?
Ok.ok.ok.
I will follow that one.
Nope, not that one either.
Shoot.
Help me.
Someone has to define the lines for me.
The Bible, you say?
Which one?
ESV, NIV, NASB, King James?
Which commentary to go along with it?
Someone has to interpret it for me.
Preferably someone who is smart.
Please.
Someone.
Anyone.
But just make sure he's the right one.
I'm a good performer.
I promise.
I will do whatever I need to do.
And the more I sought,
The more gray it all became.
And my little performance tanked.
The pretending had to stop.
I could no longer keep my questions inside.
The burden was too heavy.
I had to lay it down.
I'm still learning to lay it down.
It's just so much easier to follow.
Set a leader up on a pedestal and believe whatever he says.
Even when it goes against my gut.
Keep smiling, Karen.
Stay in there.
Never let them see you sweat.
The show must go on.
Oh, and when the leader falls?
Find me a new one.
Quick.
I know I'm not capable of finding one for myself,
Let alone actually thinking for myself.
But, my little brain?
It actually does think.
It even thinks outside the lines.
And my heart breaks.
The tears fall.
Puddles of fallen tears.
And then there is a whisper inside my soul.
A deep knowing begins to sink in.
I surrender, God.
I surrender to you alone.
You bring a sweet freedom.
One that no one else can bring.
Not a pastor, leader, mentor, or friend.
I'm tired, God.
You know this.
I've told you over and over.
And you promise rest.
Jesus, you keep asking me to come to you.
I keep running to others,
Believing they have the answers.
When the hope is right here.
You.
Inside of me.
A deep knowing.
A precious grace.
A perfect love.
Let someone else take the stage.
Perform the thing.
Do the dance.
I'm gonna stay right here.
Karen R Shock resides in Fort Wayne, IN with her husband and their youngest son. She had three more children who are married and four beautiful grandchildren. Oh, and a dog name JT Barrett (Go Bucks). She is a retired homeschool mom and is now a high school teacher and cheer coach. Life is hard, but fun. Learning to lean into the mess, find rest in today, and maybe even make some new friends along the way.