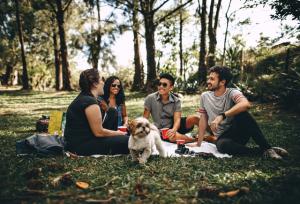 "Oh, so we're not doing that here?".
I heard this quote by Glennon Doyle a few years back.
I got it.
The story of my life.
She was talking about her vulnerability on social media.
After opening up about here alcoholism and bulimia.
She realized she was the only one discussing the hard stuff.
The "private" stuff.
Me too.
I do this too.
I've been doing it for a very long time.
Open mouth.
Insert foot.
The awkward one who says too much.
My kids often say to me, "Too far, Mom".
Shoot.
Most of the time, it just simply slips on out.
And I regret it.
Did I really just say that?
Did I just tell everyone I sometimes question if God really exists?
Or that I'm on Prozac?
When people ask "How are you?".
I'm supposed to say "Fine. And you?".
Oops.
Maybe now wasn't the time to say "Well, my mom died".
Most people post about all their happiest moments.
I post when I am sad.
Tell everyone about my counseling appointments.
And I've shared so much of my deconstruction journey.
Right here.
Out here for everyone to see.
Sets me up real nice to be judged.
Talked about.
Prayed for by the church prayer chain.
Yep.
How many times have I sat in a bible study and said way too much?
And then?
Silence.
Shoot.
We're not doing that here.
Maybe it comes from getting pregnant at nineteen?
Sweet little God-loving Karen.
Knocked up before I was married.
Couldn't hide that one.
Might as well talk about it?
Oh, and I don't have any kind of a poker face.
No hiding if I'm sad, or mad, or scared.
All out there on my sleeve.
Knowing full well the consequences.
People will talk.
Maybe even shun.
And sometimes I will regret it.
But, most of the time?
I just don't.
Why?
Because, it helps me know.
I'm not alone.
I'm just not.
There are so many of us.
Feeling all the feelings.
Asking all the questions.
Scared of being scared.
And when I say something?
I hear from people.
Others who feel the same.
Who know exactly what I'm talking about.
They might not say it out loud like I do.
Their filters might work better than mine.
But, they get it.
And it helps them to know I get it.
We aren't alone on this journey.
There are more of us out here than we even know.
And if my vulnerability can help even one person?
I'm here for it.
I'm showing up.
I'm doing this.
Typing this.
Sharing this.
Yep.
I'm doing this here.
Karen R Shock resides in Fort Wayne, IN with her husband and their youngest son. She had three more children who are married and four beautiful grandchildren. Oh, and a dog name JT Barrett (Go Bucks). She is a retired homeschool mom and is now a high school teacher and cheer coach. Life is hard, but fun. Learning to lean into the mess, find rest in today, and maybe even make some new friends along the way.