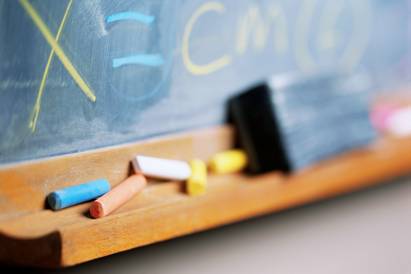 Upon my waking this was the dream:
–
We were in a room with a youth group of some sort. High school, college. Maybe 50-75 in numbers. One gal was speaking. It was not someone I recognized.
She had an eraser in her hand and she was speaking about the power of prayer. To prove her point about how effective prayer can be, she let go of the eraser and it shot like a bullet toward the opposing wall. Scared the dickens out of everyone in that room, me included. Mostly because I had only halfway been paying attention, which is how I spend too much of my life, only halfway paying attention to it.
But once that eraser went speeding like a bullet across the room, that got my attention.
Try it, she said. You try it. Hold out your hands and pray for the eraser to come to you. Everyone ready?
We were. All throughout the room people were praying, hands held out, ready to receive something miraculous from God. She held up the eraser again and as we prayed, she released it. We held our breath and waited to see who was God's chosen in that moment. Each one hoping, of course, that it would be them.
The eraser fell to the floor.  Dropped just like that. It didn't speed off toward anyone.
Ahhh, we sighed, dropping our hands and thinking, why of course. See how God does me? Always doing the miraculous for others and nothing for me. I looked at the faces around the room. All were crestfallen. So many unanswered prayers. So much disappointment. So much discouragement.
Then it came to me.
A lesson in praying.
What do you expect me to do? There you all sit, hands outstretched, each one's prayer opposing another's. Gimme. Gimme. Gimme. You're a mother, how would you choose? Which child's prayer would you honor if you knew honoring that prayer would slight your other children? Be angry all you like but the truth is I cannot honor prayers that are selfish in nature and designed to exalt one of you over another.
I love each one too much.
That's why I instructed you to pray in concert with each other. To come together as two or more and seek the same thing.
"Again, truly I tell you that if two of you on earth agree about anything they ask for, it will be done for them by my Father in heaven. For where two or three gather in my name, there am I with them."
You might reconsider those Gimme prayers.

And then I woke.