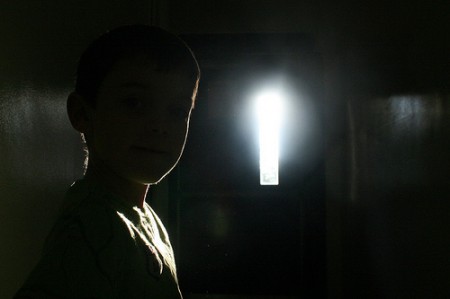 Is Jerry Sandusky a Christian?
That's the title of an article over at the Christian Post. According to the CP, Sandusky regularly attended St. Paul's United Methodist Church. The CP also noted that Sandusky has a bible verse posted on his home's garage door. Some of his alleged victims claimed that one of the places Jerry Sandusky would take them is church.
Churches in PA have been holding prayer vigils. I received a tweet from someone this week who was organizing a prayer vigil for Jerry Sandusky and his family.
Meanwhile, more and more victims are stepping forward. Their lawyers are speaking to the press, and in some cases their mothers, albeit, those mothers remain in the shadows, their voices disguised, their faces unrecognizable.
Apparently Sandusky's interview with Bob Costas ignited a backlash, many of Sandusky's victims were shocked at his refusal to admit he has a problem.
But that should surprise no one.
I don't know why we stop and marvel over that. People who do the sort of things to children that Jerry Sandusky is alleged to have done are sick. They are emotionally, mentally and spiritually ill. It's not like such a person is going to go on national television and announce to the world, "Hey, I have this powerful attraction to children. Somebody please stop me."
Let's be real here.
What if Jerry Sandusky were a member of your church? What if he were part of your men's group? What if he belonged to your care group? What if he were your co-worker?
What exactly would you have done if Jerry Sandusky confessed to you that he had these urges toward children?
What would you say to such a person?
I'll pray for you.
Would you have asked Sandusky if he had ever acted on those urges?
And if he said yes, then what?
What would you have done about it?
Take it to the pastor? Call the police?
Or would you have continued to meet with Sandusky for prayer? .
Churches are not the safe places they should be.
We get all self-righteous about the failure of the administration at Penn State, and we should be angry about it. But the truth is that most of us God-fearing folks don't have a plan in place to deal with abusers like Sandusky.
I've been in church most of my life and have never once heard a pastor preach on issues like child abuse, or sex abuse. Sure, they will talk about the rape of Tamar but not from her viewpoint. It's always about Absalom's avengement.
People wonder why church membership is in decline. Part of the reason is because so many sermons fail to meet us where we live each day. I already know I'm supposed to love my enemy. What I can't figure out is how I'm supposed to handle the hatred I feel toward men who rape children.
And, I for one, am sick of prayer vigils being held for Jerry Sandusky.
How about a prayer vigil for the victims?
We tell victims that they should not feel any shame. They were just children, after all. But look at how we treat them. The only place they feel safe speaking out is from the shadows.