They are still talking about it at Bethel Church in Redding, California, and among gatherings of Believers around the globe.
They are saying the gold rain is a manifestation of God.
Evidence of His Glory.
Worship turned to gold, they say.
They weep and laugh, shout and sing, convinced that this thing, strange as it may seem, is proof positive that a miraculous God is among us yet.
But I don't need a glory cloud raining down gold, for I have known the glory of God while walking among the fields of flowers
I have heard the voice of God in the laughter of a child.
I have witnessed the joy of the Lord in the faces of those who have loved one another for a lifetime.
And I have felt the embrace of God at the altar of forgiveness.
http://www.youtube.com/watch?v=UkIjPPzm9Qc&feature=related
Please, don't put me inside a building to witness gold dust falling from the air vents and tell me that's the glory of God.
I witness the Glory of God everyday in the faces of those I love.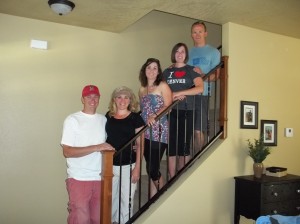 I pray gratitude will be the glory cloud that hovers over you & yours this Thanksgiving & throughout the year to come.