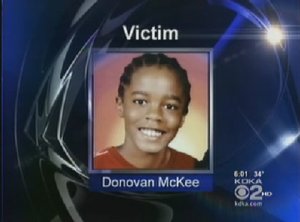 Journalists today are not doing their jobs.
That's not a criticism made by a GOP candidate, although, if Mitt Romney, Newt Gingrich, Ron Paul or Rick Santorum made that statement, not even Rachel Maddow could find fault with it. The statement was made in Media & Culture class at Central Washington University by a very attentive young man. Kudos to Ishmael for being able to critically evaluate what is wrong with today's media culture.
Here's the disclaimer — many  journalists take their jobs very seriously. They work long hours for very little pay to write stories about the fighting in Syria or the corruption in Congress only to have those stories bumped to page 5A so that the reading public — that's you — can devour the news over Whitney Houston's last meal. A hamburger, a beer, and later, a turkey sandwich and jalapenos that she took to the bathroom with her.
And that people is where fame will get you.
The lede story, photos of that room service meal included, on the front page of the London Daily Telgraph and hundreds of other newspapers and thousands of blogs across the world. (Including, now, ironically this one.)
We know what Whitney Houston ate before she died yet hundreds of people have been murdered by Syrian's government in the past few weeks and we don't even know their names, much less their ages, or what, if anything, they had to eat.
Oh, I know, we love Whitney. She could tear the sky open with her voice and rip our souls apart with her self-destructive ways.
But what about Donovan McKee?
We will never know the multitude of ways in which Donovan could have touched our lives, could have shown us all the grace of God.
He might have had the soulful spirit of Ray Charles.
He might have had the keen eye of Bo Bartlett.
He might have had the moves of Jeremy Lin.
He might have had the intellect of Wangari Maathai.
But we will never know what Donovan was capable of, what gift he had. Most of the world will never even know Donovan's name.
Or the horrible way in which he died.
You see Donovan reportedly failed to vacuum the Pittsburgh apartment on Saturday and for that his mother's 29-year old boyfriend beat Donovan
For nine hours, Anthony Bush repeatedly tortured the 11-year old.
When the stick he was using broke, he ordered Donovan to get another one, and he beat the boy with that. When the boy got a gash in his knee from the beating, Bush took a needle and thread and tried to sew it up. Then he beat him some more.
Until Donovan became unresponsive.
Then Anthony left him in a heap on the floor like a pile of dirty laundry.
Just left him there for his mama to find him.
We don't know what Donovan ate during his last meal.
Donovan never got the chance to tear up the sky with a voice that could make angels weep.
The only sound Donovan made was a cry for help.
But none of us could hear him.
We were too busy listening to Whitney Houston sing  "I will always love you" and feeling sorry for ourselves over our loss.