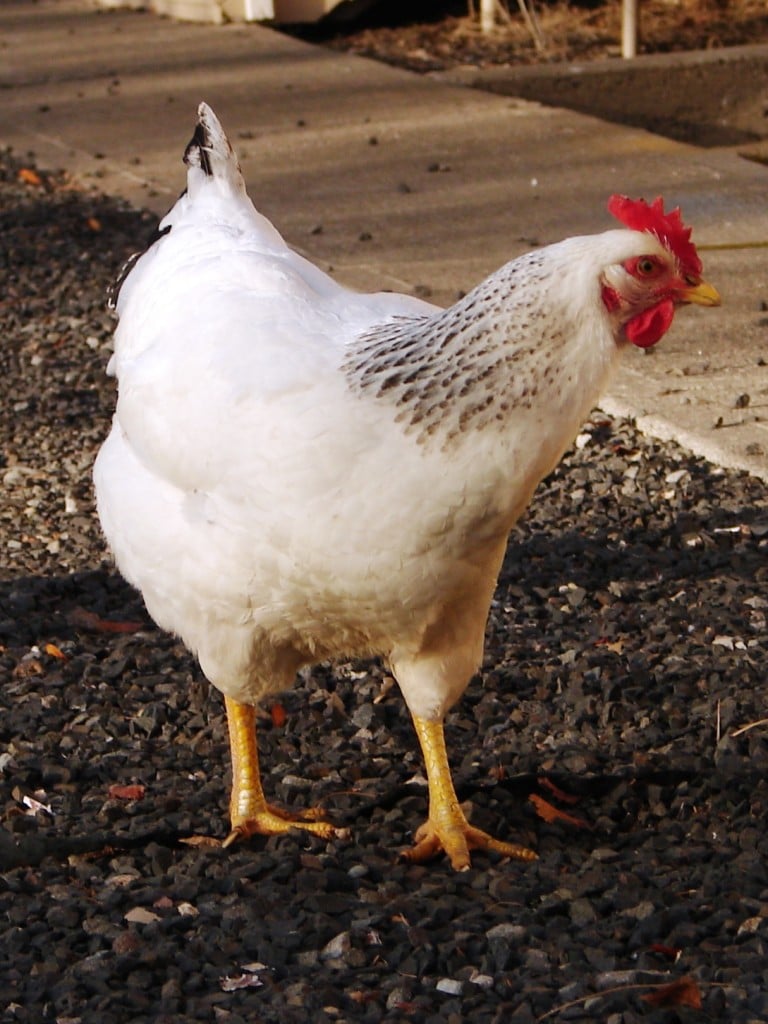 Story & Photos by Shelby Dee
It started out with frustration. My car wouldn't go. She has nearly 211,000 miles on her. I imagined terrible things. She's never given me a day's trouble in six years, and suddenly I had to accept a ride home from kind strangers. They've been coming to town for the skiing for something like 50 years. Used to have a house on my street. He didn't remember that. He drove, she directed. They were sweet.
Saturday was a new day, a day for thanks and praise. After taking out my frustrations on a punching bag and attempting to learn a left-hook, I was ready to tackle the previous night's problem. My car. With blue skies ahead, I walked back to the car, thankful for a sister and brother-in-law willing to come give the battery a little CPR. It did the trick. The guys at the shop checked the ol' battery and performed a transplant in less than an hour. The sun was still shining warm on the hood and my face as we pulled out of the lot with plenty of time to go for a long walk and play ball with a friend. (I lost with a smile.)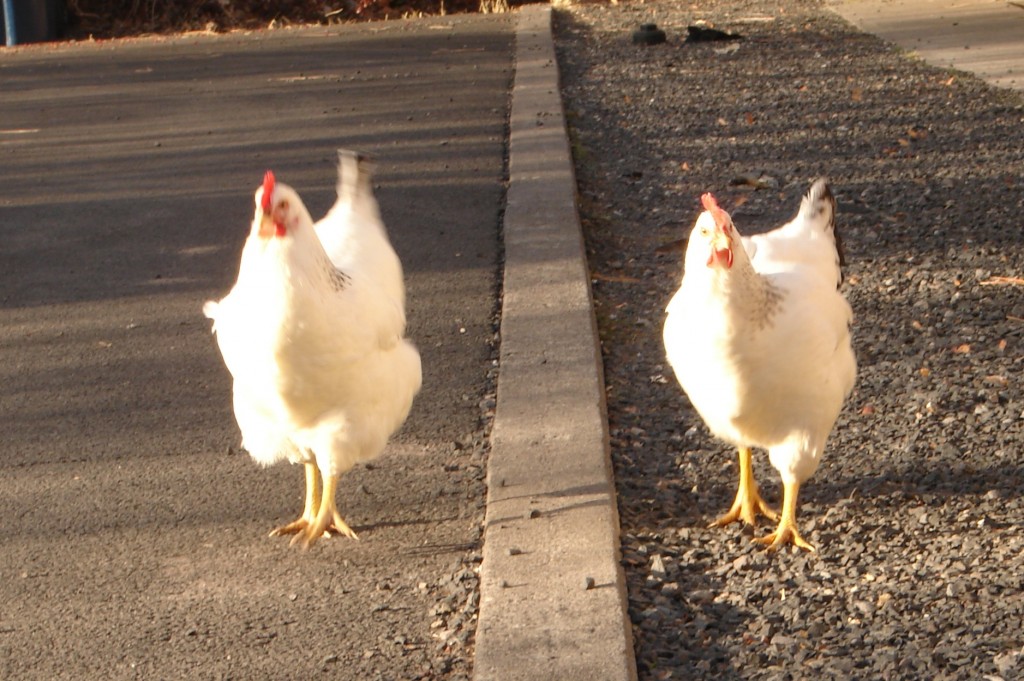 Sunday was a day for the animals. A rare almost summer like day in this mountain town continued to melt last week's snow away. A woman at the park walked her goats on leashes, right alongside the terriers and labs. Four spotted goats, little nubby tails a twitching, sniffed at the little lap pups that came up to say, "Hi."
Back at home, I sat on my stoop reading with the last few hours of daylight when I heard a noise to my right. I turned to find two visitors come to see me. A neighbor's chickens got loose of their fence and came picking and pecking right up to my steps. I put down my book and I laughed and I laughed. And I ran inside to grab my camera to always remember the day the chickens came a calling.
My muscles are sore from playing too hard. My cheeks are warm from soaking the sun. And I sing, "This is my Father's world:/ I rest me in the thought/ of rocks and trees, of skies and seas;/ his hand the wonders wrought  . . . God reigns; let the earth be glad!"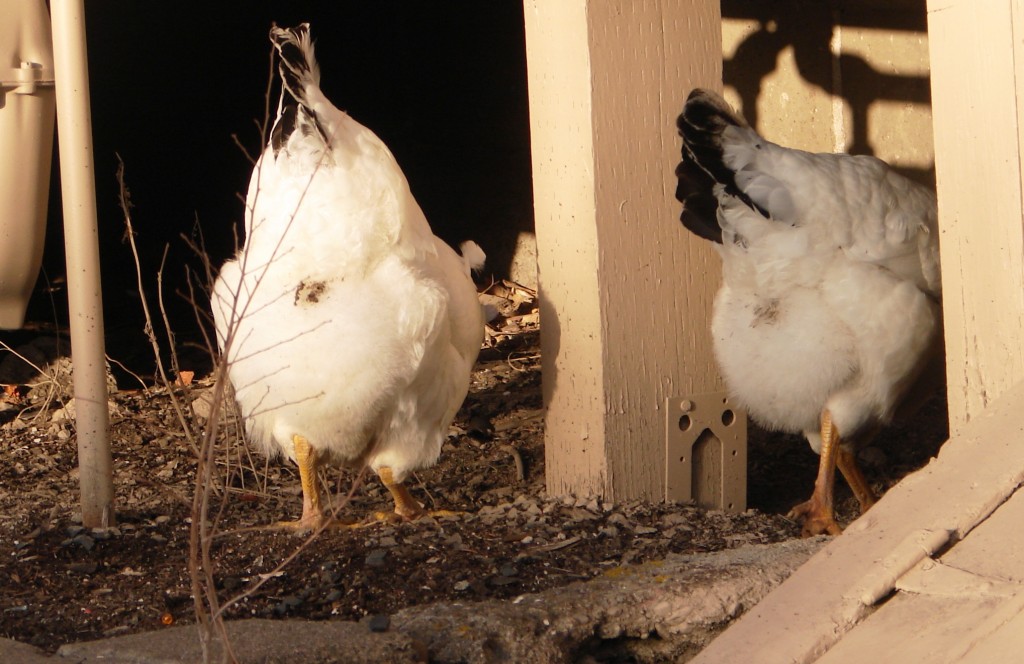 The End