It seems like everyone in my life drinks
their breakfast.
My daughters do it.
My nephews do it.
My editors even do it.
They swear that their drinking habit is one of the healthiest things they've ever done.
Juicing they call it.
When I told my daughter Konnie I couldn't wait to get home from book tour, couldn't wait to get back to a regular schedule and start eating the bounty of the garden I planted before leaving in April, Konnie suggested I start drinking my way through the day.
"Start your day with a yogurt smoothie," she said.
"No!" I replied, emphatically. "I am not drinking my Breakfast
Dinner
Or Supper.
"But it's good mama," Konnie insisted.
My girlfriend whom my child is named for used to drink some greenish-looking brew every day after her cancer diagnosis. Her husband would make the smoothie as an expression of his love and care for his wife. I don't know if drinking one's veggies helped but I am convinced all that devotion to one another did.
Still
I am not drinking
my food
until all my teeth fall out
and the gums won't hold the dentures any longer.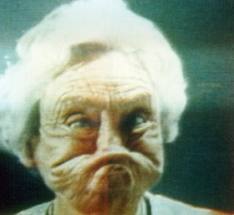 Until then, I plan to eat my corn on the cob
and my watermelon from the rind
the way God intended.