Melungeons: any of a dark-skinned group of people of the Appalachians in East Tennessee, of mixed Indian, White, and Black ancestry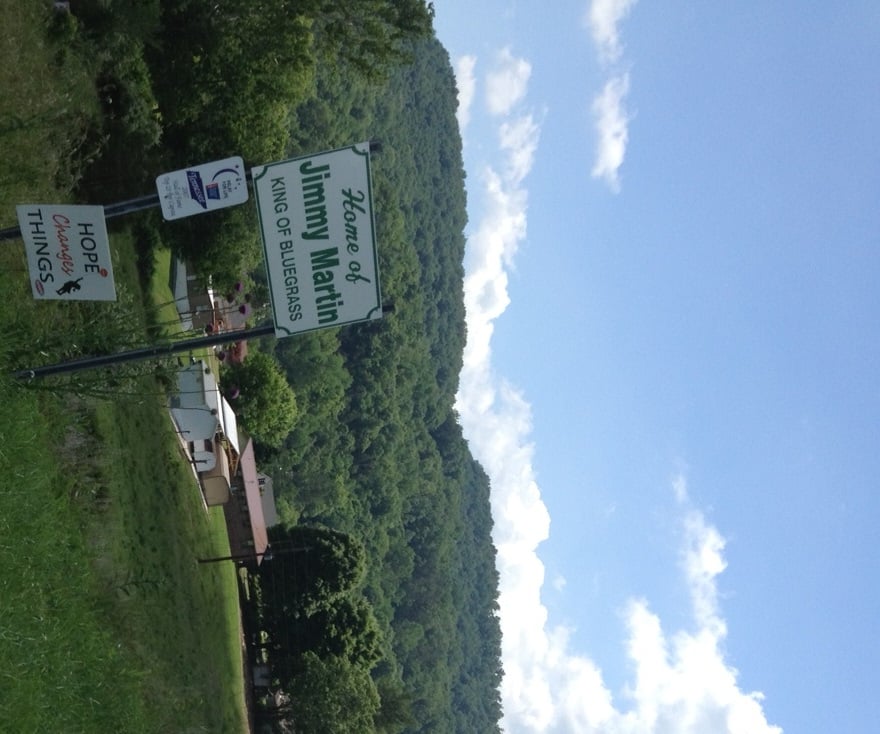 I begged my cousin to take me to Sneedville.  (Doesn't that sound like a town Dr. Seuss named?) My cousin said he would, too, come September, even though his momma warned us both that we had no business prowling around them thar hills. Everybody told me not to go. So you know what I did, don't you?
Yep. I did. I mean it wasn't like planned or anything. I was headed to Knoxville when I passed the sign that said Sneedville. So I pulled off and figured out how far it was from that sign to the town. Thirty miles. Well, gosh, I live in Oregon. Who knows when I'll be that close to Sneedville again? And, besides, there is a Melungeon character in that upcoming novel of mine — Mother of Rain. But, yeah, it did kind of creep me out when I got out of the car and the gun store was the first thing I came upon.
Granny Leona was a Lawson. There are Lawsons all over Sneedville. Above Sneedville is a place called Newman's Ridge. That's where the Melungeons isolated themselves. One of my uncles remembers going up there to see family when he was younger. He said that Granny's sister and her kids would hide behind the trees soon as they saw them coming. Hill people don't take to outsiders.
The dead keep watch over Sneedville. In Tennessee, you can bury people in the backyard. Or the sideyard. Or even the garden if you wish.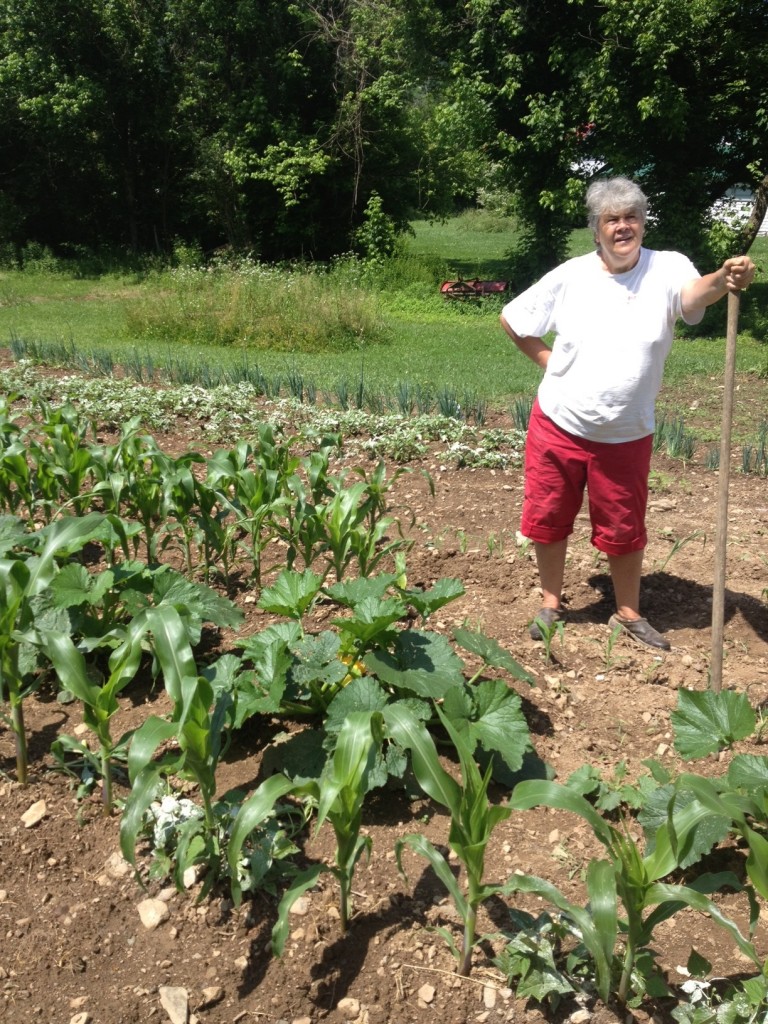 There weren't any dead bodies in Pat's garden. Just some good eats. Pat was out in the midday sun, tending to the corn and squash. She said she spends nearly all day everyday there. When she's not teaching, that is. Pat's been teaching in these hills some thirty years. We talked about the people up on Newman's Ridge. We talked about the drugs and the killings over the drugs and the poor kids who suffer the consequences of their parents choices. We talked about our kids and how well they've turned out. And we talked about books. Always books. Especially the B-I-B-L-E. How people keep ignoring the truths of it.
It was a good day in Sneedville. I'll go back. I hope to see Pat's flowers next time. Meanwhile, I hope you'll look into the Melungeons. That new novel of mine has a main character who is Melungeon. I think you are going to really take to her.
I hope to get up to Newman's Ridge next trip.
What stories have you heard lately? Do you know any Melungeons?