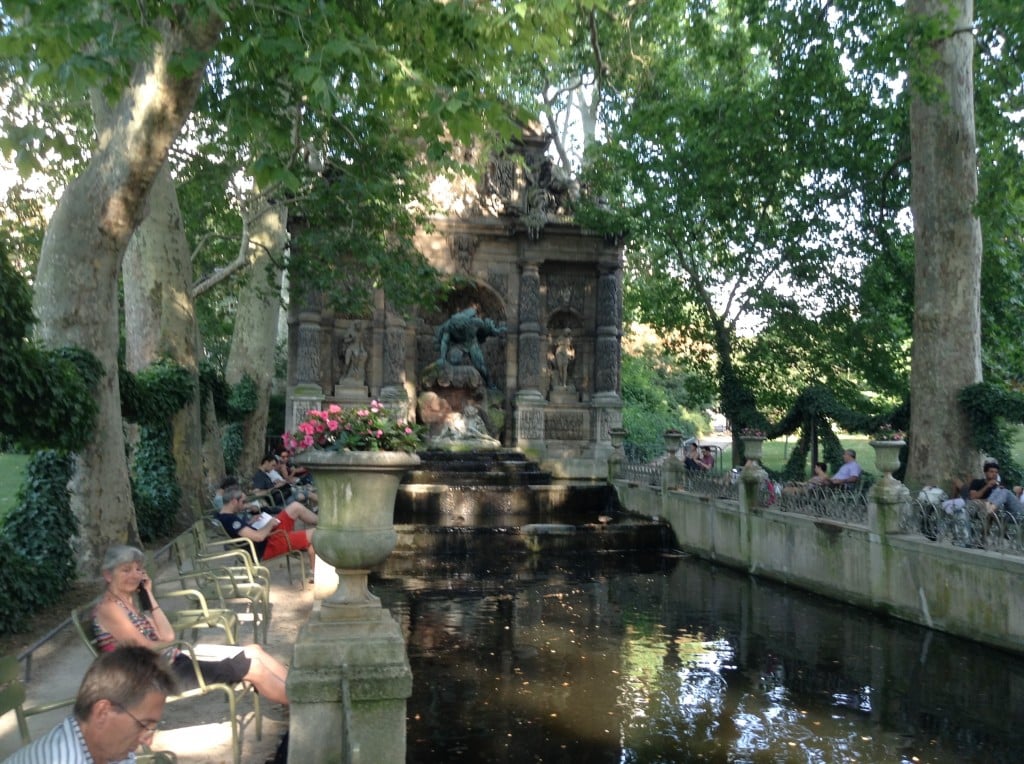 So the thing is I hate November.
I should probably seek therapy for hating a month. I mean, it's not like a month is a living, breathing, hating thing. It's just days in a year-long calendar, right?
I think the only other person in the world who might feel like I do is Joe Galloway. I think Joe probably hates the month of November, too. Although, he's never told me that himself. I just happen to know that November of 1965 was a hard, hard year for Joe. It was in November of 1965 that the Battle of the Ia Drang took place. Joe's very own Losing Season.
People are supposed to love their birthday months. I've known people who counted down the days until their birthdays. I was never that type of girl. And after 1966, November just became that sorry reminder for me of all the happiness that didn't happen as a result of my father's death.
Mama had two brothers who died on November 2nd. Last year this time, as she struggled with cancer, she was terrified that she wasn't going to live past that date. It worried her for weeks leading into it.
I've been dreading November and December for months now. Dreading the memories of all that we endured last November and December. My sister and I will always have the memory of the birth of our first grandchildren inextricably tied to our mother's dying.
Talk about your bittersweet moments.
So when my girlfriend Shellie Rushing Tomlinson came up with the notion for 30 Days of Thankfulness for the month of November, I can promise you I didn't think twice about it. Sure, I said, sign me up.
I needed something that would yank me out of the muck. Something that would redirect my focus, and realign my spirit.
You may have seen the news stories I've seen lately about how the CEO of Nestle's wants to privatize water. Of course he does. Why wouldn't he? Corporations like Nestle's continually seek ways to commodity every natural resource God ever gave us.
We have several sources of water in our house. There's six faucets that we can turn on at any given time, day or night. There's usually water in the frig, and there's water in the water cooler. There's water in the bathtub and water in the toilet. I don't drink from the latter but for some inexplicable reasons the dogs prefer to.
You will never convince me that a dog's life is a better life, not if it means drinking from toilets.
Gone are those outhouse days of my youth. We have three flushing toilets in our house now.
Gone are the days of drawing up water from the well, and heating it up on the stove. Hot water right out of the tap.
Gone are the days of the whore's bath in a dirty pail of water, shared between siblings. Got my own bathtub, and I'm thankful for that.
During this #30DaysofThankfulness, a group of bloggers have joined with Shellie in an effort to raise funds for drilling wells in communities where clean water is not a given.
Each well costs $4,800
I'm not asking you to give that much money. Just $5, $10, $25 as you are able. Forgo that Starbucks, or that Dutch Brother's coffee for a day. Skip lunch. Delay buying that pair of boots.
And contribute to Life Today instead. Just click here.
#30DayofThankfulness
#1: You. Thankful for you today.
Quote for the day: "There are only three things women need in life: food, water and compliments… and the occasional pair of shoes." Chris Rock.