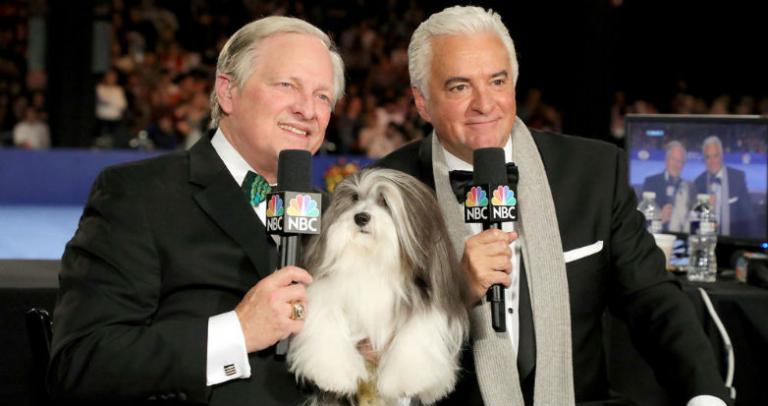 If dog owners get tired of watching their canine pals beg for tidbits from the Thanksgiving table, there's always the high-end purebreds on display at The National Dog Show Presented by Purina.
Since 2002, the annual event from the Kennel Club of Philadelphia has become a holiday staple, sliding in from noon-2 p.m. (ET/PT), right after the Macy's Thanksgiving Day Parade. Returning as hosts are canine expert David Frei and TV and stage star John O'Hurley (who also team as hosts and producers for the Easter broadcast of the Beverly Hills Dog Show).
I caught up by email with O'Hurley, as he was watching a Boston Celtics game in a New York City pub, and he shot back some answers with his iPhone (questions in bold)
Any new breeds this year?

The Azawakh, an African sight hound … looks like a Greyhound swallowed an American Foxhound … without the calories.

Which are the top dogs we should be looking at this year?

The Havanese is the top all-breed dog in the country … it will have to figure in, I'm sure.

What should a prospective purebred-dog owner be watching for during the show?

Look for a dog that matches your lifestyle — grooming, exercise and temperament. A dog is a lifetime commitment, not a trial by error. Shelters are filled by temporary owners … do your homework.

What are the top five things you're grateful for, from the dogs that have been in your life?

They heal me.

They make me aware of the present moment.

They are free to express their love.

They are unaware of how large or small they are.

They regard sickness and health with the same value.
Any dog-related holiday stories to share?
My Maltese jumped on the Thanksgiving Day table and ate an entire stick of butter while we were watching football … that's why we say, "Dogs until 2…!"
In conjunction with this annual celebration of dogdom, Pet Life Radio and The National Dog Show are conducting a meme contest based on the theme of "Dogs until 2." The National Dog Show airs from noon-2 p.m. in all time zones following the Macy's Thanksgiving Day Parade. So, "On Thanksgiving Day, It's Dogs Until 2."
AKC has to say
: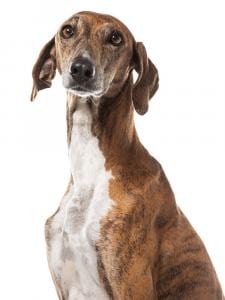 If you're still wondering what an Azawakh is, here's some of what the
Tall and elegant, the Azawakh is a West African sighthound who originates from the countries of Burkina Faso, Mali, and Niger. The Azawakh has a short, fine coat which may come in any color or color combinations: red, clear sand to fawn, brindled, parti-color (which may be predominantly white), blue, black and brown. The head may have a black mask and there may be white markings on the legs, bib and at the tip of tail. There are no color or marking disqualifications in the breed. Befitting its heritage, the Azawakh excels as a companion, guardian and a lure courser in the United States.
The Azawakh's inclusion brings the total number of AKC-recognized breeds and varieties to 193.
If you want the fun to continue past 2 p.m., NBC announces:
Continuing the family fun, NBC Sports Network (NBCSN) will present a Thanksgiving Day marathon (beginning 5 p.m. ET/2 p.m. PT) of  The National Dog Show Presented by Purina®, featuring all five Best in Show winners from 2014-18. On Friday, Nov. 29, NBC will present a primetime encore of this year's National Dog Show Presented by Purina® (8-10 p.m. ET/PT).
And so your own pooch doesn't feel left out:
This year pet lovers are encouraged to share a photo or video of their pet for a chance to be featured during the airing of  The National Dog Show Presented by Purina on NBC or NBC.com. Fans can use the hashtag #DogThanking and tag @Purina in a post on Facebook, Twitter or Instagram that highlights their pet's courageous and honor-worthy role in the family.
Here's a chat with David Frei about last year's show:
Images: NBC
Don't miss a thing: Subscribe to all that I write at Authory.com/KateOHare