"Another shameful moment for Michigan." That's what the Detroit Free Press Editorial Board said yesterday regarding House Bills 4188-4190, which were approved by the Michigan House and Senate and signed into law by Governor Rick Snyder.
The legislation grants legal protections to faith-based child placement agencies, ensuring that they can continue to provide foster care and adoption services in concert with the agencies' religious mission. That means that the bills guarantee that Catholic and other religious adoption and social service agencies will not be forced to place children in homes with unmarried and cohabiting couples, or in homes where there are two same-sex parents.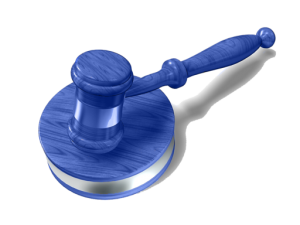 In an editorial dripping with contempt, Detroit Free Press editors criticize the policy of private, faith-based adoption agencies to place children only in homes in which the parents conform to Church teaching.
They say:
This is the low point to which the state has sunk today, thanks to elected officials who either lack the moral decency or the moral courage to stand for equality alongside religious freedom.
And this slam:
"…it sacrifices the interests of children to make a small-minded point about the nobility of bigotry."
Umm… wait a minute. I'm not saying that same-sex couples cannot work with public agencies to adopt children–although I would insist that doing so is a selfish act which is not in the best interests of the child.
However, should there not also be freedom granted to faith-based organizations to operate in a way consistent with their faith?
It is that belief which drove the legislators, both Republican and Democrat, to implement this important legislation. What these bills (now known as Public Acts 53, 54 and 55 of 2015) do is protect the rights of religious organizations–which handle more than 25% of adoptions in the state–to act in a manner consistent with their faith.
Indiana news station WNDU, in a tone far different from the Free Press' critical editorial, reported that the legislation ensures that Michigan children who are eligible for adoption have the greatest opportunity to be placed in loving homes. WNDU reported:
"…Under the legislation, faith-based agencies that contract with the Michigan Department of Health and Human Services can operate in accordance with their beliefs.

The bills also require child placement agencies that decline any services to prospective parents to promptly provide information and a list of alternative adoption agencies willing and able to serve them. They do not change current practices in Michigan, but prevent faith-based agencies from having policies forced on them that violate their religious beliefs, which have resulted in agencies closing in Massachusetts, Illinois, California, and Washington, D.C."
The Michigan Catholic Conference has also weighed in to defend Catholic agencies against the potential assault by pro-LGBT politicians. Paul A. Long, President and CEO of the Michigan Catholic Conference, said in a statement:
"Michigan Catholic Conference is grateful to Governor Snyder, as well as the Legislature, for their support of this legislation. It is critically important to solidify the State's long-standing partnership with faith-based child placement agencies operating collectively in the best interest of the state's most vulnerable children. House Bills 4188–4190 will not only promote a diverse range of child placement providers, they will ensure the state does not discriminate against social service agencies that serve the poor and vulnerable while providing foster care and adoption services to the general public."
Are children raised by same-sex parents harmed in any way by their unconventional family? While I would not insist that all children raised by lesbian or homosexual parents are going to fail in important life skills, recent independent research which is not marred by pro-LGBT advocacy shows that there is, indeed, a negative effect. Sociologist Mark Regnerus, in a study published in the journal Social Science Research, reported that
"…the children of homosexuals did worse (or, in the case of their own sexual orientation, were more likely to deviate from the societal norm) on 77 out of 80 outcome measures."
My question for the Free Press execs who approved their paper's intolerant demand for tolerance: Should the special interests of activists supercede (or even replace) the Constitutional protections afforded to religion? If yes, perhaps it's necessary for this new, intolerant America to revise the Constitution, removing the First Amendment, the first "right" delineated in the Bill of Rights, which begins:
"Congress shall make no law respecting an establishment of religion, or prohibiting the free exercise thereof"
I sincerely hope that won't be necessary.