1.  FREE SEX CHANGES FOR TEENAGERS — WITHOUT PARENTAL CONSENT
So say you're a confused 15-year-old kid. You're shy, and you don't have many friends. You think you're too [choose one: skinny, fat, tall, short, pimply, undeveloped, chesty, clumsy…], and that's why no one likes you.
And you think the solution would be to change who you are. Not just a trendy new haircut, but something REALLY different.
I know! You'll change your sex!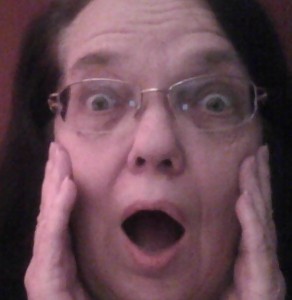 If you live in Oregon, you can do that–and you don't even need your parents' permission. You're too young to get a tattoo, enter a tanning booth, drive a car, or donate blood; but you can have a sex change operation at taxpayer expense, without even telling your parents.
Imagine the shock when Johnny comes home and–OMG!–he's Jeannie! In these troubled times, the Bruce/Caitlyn spectacle is almost certain to inspire ideas about major transformation in the hearts of some gangly young kids, kids who would otherwise grow strong in their self-awareness and become confident adults who contribute something of value to society. That the state of Oregon would permit unethical doctors to prey on them, rather than getting them the counseling assistance they need, is unconscionable.
2.  CELEBRITY CANDIDATE DONALD TRUMP SCORES AT TOP OF POLITICAL POLLS
It's early–very early–but I am deeply concerned that the latest polls show business magnate and television personality Donald Trump at the head of the GOP pack. According to the New York Post:
Trump's success in early polling is undeniable.

He even leads the latest North Carolina poll, by Public Policy Polling, with 16 percent. He's second to Jeb Bush in the latest CNN national poll and is also running second in Iowa.
Folks, this is the candidate who said that Oprah Winfrey would make a good Vice President. His platform has focused on the economy and immigration–which probably stirs up people who are concerned that our country's leftist policies under Obama are costing us our leadership position on the world stage–but seems unconcerned about the values on which our nation was built. Don't invite this man to lead our once-great nation. Please. Just don't.
3.  DOCTORS WHO TREAT PATIENTS FOR CANCER, WHEN THEY'RE NOT REALLY SICK
Here's a story that's been big news this week here in my hometown: Today, Michigan cancer doctor Farid Fata was sentenced to 45 years in prison for putting patients through grueling cancer treatments which they didn't need, just to collect millions from insurance providers.
Fata had admitted poisoning people who did not have cancer by treating them with chemotherapy, which boggles the mind because he took advantage of people who were already experiencing such pain. According to the Detroit Free Press:
He pumped poisonous chemotherapy drugs into patients for years, telling them they had cancer. They didn't.

He over-treated terminal cancer patients rather than letting them die peacefully. When he could profit from it, he also under-treated actual cancer patients.

And on Friday, nearly two years after his arrest, Dr. Farid Fata was sentenced to 45 years in federal prison for violating more than 550 patients' trust and raking in more than $17 million from fraudulent billings.
Fata, who is 50, will not be eligible for parole until he's 95; but still, some of his victims are upset that he could potentially be released someday.