There is a different Hekate for everyone, from the Queen of Hell to the Mother of Angels. Regardless of how you see Hekate, it is clear that she has become a dominant force in the past two decades. While I can't speculate on the reasons for this, I have developed some ideas about her major roles in our contemporary times. These include Hekate as a Guardian of the Marginalized, the Goddess of Sovereignty and a Goddess of Our Weakest Moments. 
Her diverse understanding and the various practices involving Hekate are a strength of the community, mostly on the internet. All these factors combined clearly indicate that she is the Goddess of Our Time.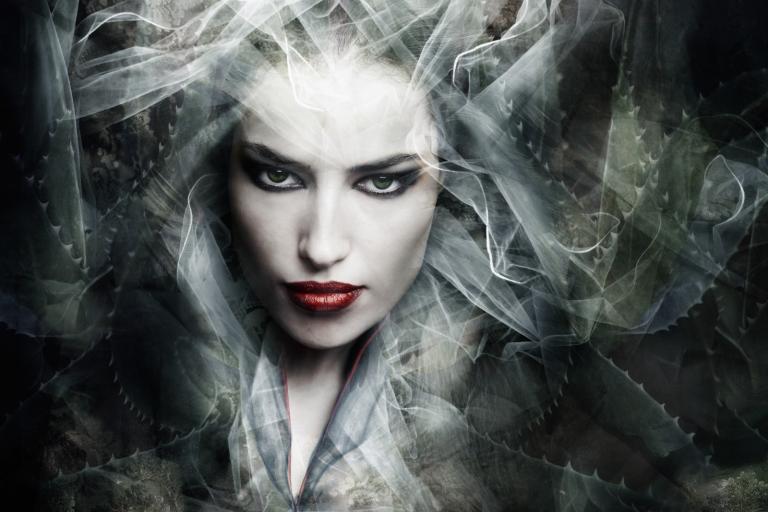 Bringing Hekate Into the Present
There comes a time when things are reaching their natural conclusion. A sea-change or a wind shift, this feeling has many different labels. A knowing that The Wheel has turned. Such was the feeling I experienced on the last Dark Moon.
If you're new to Keeping Her Keys, a bit of backstory will be helpful. Many modern day followers of Hekate, including myself, perform a special ritual on this night which we call the Deipnon. A time for honoring Hekate. Like all things associated with Modern Hekatean Witchcraft, there is no one right way to perform a ritual on this day. Common practices include rituals and offerings, with purification often being the prequel to the evening's celebration. I was soaking in the tub listening to the serenade of the frogs when a voice broke through my thought layers. "I am of the future." I had one of those rare moments of knowing. The times this has happened can be counted on one hand. Basically, the voice said, "Enough with the past already. Time to move on. Make it about those who know me now."
Letting Historical Hekate Go
I've written a lot about how I apply historical Hekate to my practice of witchcraft. But that voice was right (as She always is). Enough with the past. Let's talk about how those who know Hekate today perceive her and interact with her. So, I shall. Before I begin to discuss my observations about how Hekate has become the Goddess of Our Time, let me say that these are my thoughts. If you see Hekate a different way than what I write about below, I'd love to hear from you.
Hekate has been a force for at least 3,000 years. The Ancient Greeks adapted her from an earlier form. Before that she was a primal force. Hekate weaves her way throughout the ages, never settling down into one role or belonging to any one perspective despite the efforts of men to do just that. She arrived in our time bringing to us new ways of understanding and working with her. Hekate is a wild force beyond human understanding, but we catch glimpses of her in the ways she presents to us as individuals and as a community.
NOTE: If you're new to Hekate you can read my personal understanding of her that includes a rather long introduction to her history here. 
The Goddess of Our Time
Hekate has emerged from the mists of time to become a major force in the pagan/occult/witch worlds and in the academic study of her. Why is this? I believe that Hekate as a force has come forward because we are at a major crossroads in the history of humanity.
Part of my fascination with Hekate is her diversity and complexity. This hasn't changed throughout history. Today Hekate is being redefined as a Goddess of Our Time. She reflects the diversity in those who follow her. There is a Hekate for everyone, from the Queen of Hell to the Mother of Angels. Why is it that so many are drawn to Hekate in disparate ways when there are other deities that are much simpler, but with the same attributes that appeal to a person? I believe it's because of her complexity.
The Queen of Complexity
Any one of us who follow (or work with, call your association with her what you will) Hekate are somehow compelled to her as a force, even when we only understand one aspect of it. Does this mean she is the generic Goddess? I don't think so. Hekate has a history, both dark and light. She is a beguiling enigma. I suspect that others, like myself, are drawn to her because we need this complexity.  We live in complex, troubling times. I also know that there is an energetic shift happening on the grand scale. Call it the Age of Aquarius if you like, but the times are changing. There's nothing more Hekatean than the blackest night with her torch as the only light.
Contemporary Hekate's Diverse Roles
I greatly admire others' contemporary versions of her. Personally, I find merit in each one even if a particular path is not for me. The diversity of our beliefs and practices is our strength. My understanding of Hekate is both personal and based on my ongoing analyses of what others in the Hekatean community perceive her to be. I ask questions, including polls and track the readership/comments of my blogs. Below are some of the themes I've noticed.
Goddess of Our Darkest Hour
When I wrote "When Hekate Calls" I was really just talking about what I had noticed. Since that article was published, I've received so many messages and comments about how she came when someone was at their weakest. I have no explanation for this, but there is enough data to conclude that this is an established phenomenon.
"These encounters are usually spontaneous, and have clear imagery associated with Hekate (like torches, keys, dogs). Often, this calling comes to someone who had little (like me) or no existing knowledge of Her at the time. Sometimes, the imagery is not mental but an actual out-of-the-blue event."
Contemporary Hekate is a Goddess of Our Darkest Hour, morphing her ancient role as an Under World deity to a thoroughly modern one of being there when we are in our personal Under World.
(I've often wondered how this "calling" thing works. I had my DNA analyzed last year, finding out that about 50% of my genes are from an area associated with her most ancient cult. Perhaps this is another way we can bring her into the future, by discovering how our physiology is connected to our understanding of her.)
Her Torches Shine On
I believe this event on the micro (personal) level is also happening on the macro (societal) one. I've written about that before, when I called it The Holy Darkness. While I like this term, some didn't. To me, it is about the return of her energy to dominance in the world. My understanding of her is that she's shining her torches to get us all out of the shadow time in which we live. Maybe I should revise "Holy Darkness" to be "Time of Torches." Her fiery nature is at the very heart of contemporary understanding of Hekate. She is all aspects of fire from the warmth of the hearth to the Phoenix rising again, no wonder so many people are finding her these days.
Ten years ago, I was at a dinner with an impressive group of women from diverse paths, including leaders of the First Nations peoples here in Canada. I was speaking about secondary traumatic stress at the conference we were attending. We had a great discussion of how now was the time for great change. Although we called The Great Mother by different names, there was a consensus at our table that She was taking control by recruiting people willing to do Her work. There has been a shift. The old system is teetering towards collapse. This is the crossroads. In times of great change, those in the old power structure will lash out with their remaining strength in vain attempts to regain their dominance.

from Hekate Wants YOU!
Hekate's Sacred Fires
Her Sacred Fires have become a unifying force under the leadership of Sorita D'Este and others. The eponymous annual ritual being held world wide as I write this demonstrates the intense loyalty that she creates in many of her followers. Many of us are misfits, I certainly am. We have found a community through Hekate that is largely online. How very contemporary. Many of us all solitary practitioners that share little else except Hekate. Most of the time we get along well, respecting each others beliefs and defending everyone's rights to do their own thing. Her fires burn differently for each of us, reflecting the soul spark within us and Hekate as an outside force.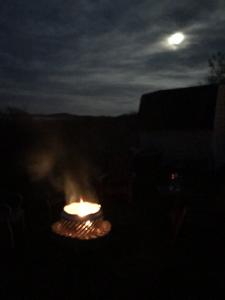 Hekate: Guardian of the Marginalized
Hekate's fires extends to activism for some of us, but she offers a secure base, comfort and support for all marginalized people.
There's a common belief that Hekate, the ancient goddess of a thousand names, has a special association with those of us who don't fit into mainstream society. As a misfit myself, I've personally felt this way since I started my path as one of her followers. I believe she calls out to those on the fringes of society, offering guidance and acceptance.
from Hekate: Guardian of the Marginalized
Hekate also comes forward during times of great social change, whether today or during ancient times. I offer no theory about this. She also represents those who challenge the status quo through lifestyle or commitment to progressive change. In addition, she is a voice for those who are silenced. A Mighty Guardian of the Marginalized.
Hekate: Mother of All
For many, she is a maternal figure, as a personal surrogate or a Mother Goddess. While she was referred to as such in ancient works, the way we conceive her as Mother of All is entirely contemporary. Particularly, those of us who understand Hekate as an energy current fueling creation (and destruction) borrow from Chaldean ideas, but interpret them in completely new ways. As a Crone Goddess in some forms of paganism, she is a new version of a historical perspective. In her Under World aspects, she remains a powerful Queen of Hell, ruling over death and terrifying things. Through this role, she offers those so inclined with an opportunity to conquer their own darkness through her.
There's also the modern application of the Crone symbolism to Hekate, an idea that I've never been able to wrap my head around. However, if there is one thing I know for sure about Hekate it's that she presents herself in vastly differing ways. Whether or not you see her as the Mother of Gods, the Mother of All Things, the Great Mother, the Dark Mother, the Mother of Witches, your spiritual mother or nobody's mother is entirely up to you.
Hekate: Goddess of Sovereignty
I'm concluding my observations about Hekate as the Goddess of Our Time by talking a bit about personal sovereignty. I've mentioned that there is great diversity in how people perceive Hekate and in how they interact with her. Contemporary Hekate is all about "you do you." She's also about standing on your own two feet rather than blindly trusting in her to intervene on your behalf. Most of her followers that I know are action oriented and committed to personal development. This is not a Goddess for Passive People.
If we answer her call, we become activated to do more, be more and experience more. Some of this express this through witchcraft, some through service and others through research. Then there are those that do all of the above. I can't even say how I got this involved with Hekate. Like being called by her all those years ago or my bath tub encounter, it just happened. There are so many similar stories that I've heard. What I've never heard is that she punishes anyone for not listening to her, or flubbing an offering or anything else. There is a respect I feel from Hekate that I suspect others feel, too. What I am certain of is that we all know that Hekate is the Goddess for Our Time.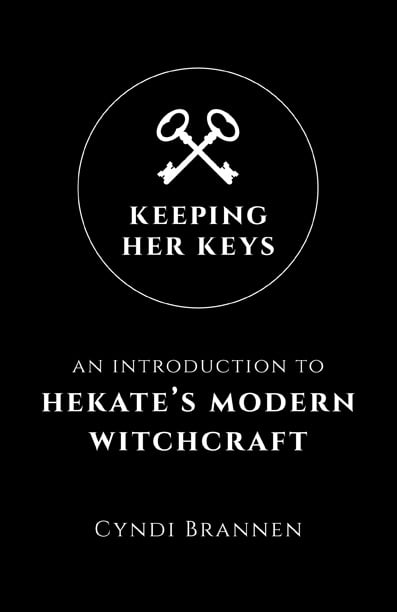 Need to get in touch with Hekate? My article on Getting Hekate's Attention may help.
Read about my interpretation of Hekate as a 21st century Triple Goddess.