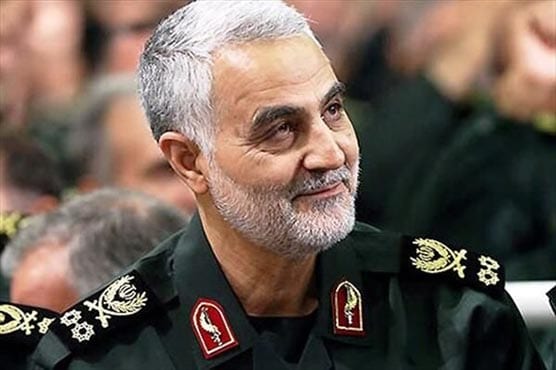 President Trump has taken measures this week which risk war with Iran. Thursday, he ordered a drone missile that killed Iran's top general, Qasem Soleimani, along with seven other Iranian militants and Iraqi militia leader Mahadi al-Muhandis. Iran's Supreme Leader Ali Khamenei threatened a retaliatory response.
We can be sure that the Iranians will carry through with this threat. Yesterday, President Trump further threatened that the Pentagon has 52 Iranian sites in view to attack if Iran attacks the U.S. in any way, which includes its soldiers overseas and their military bases. The U.S. has multiple bases in Iraq and Saudi Arabia.
Throughout Trump's presidency, he has expressed much rhetoric against Iran and favored Saudi Arabia, thus contributing to the widening division in the Middle East between these two chief powers in the region. I'm writing a book that has a chapter about this. I believe this division in the Middle East–which is largely between Muslim Shiite (Shia) nations in the north and Muslim Sunnis nations in the south–will continue, perhaps for a very long time.
There are 5,000 U.S. troops in Iraq. President Trump has now ordered that several more be stationed there. Yet Trump campaigned for the presidency, and has often repeated it as president, that his mission is to end "the endless wars" in the Middle East–in Afghanistan, Iraq, and Syria–in which the U.S. has been engaged during this century. Yet Trump's killing of Soleimani and threats to Iran are the opposite of that.
U.S. Secretary of State Mike Pompeo on Friday supported this decision by President Trump, saying of the killing of Soleimani, "the world is safer as a result of the bold action President Trump took." I doubt that.
Adam Schiff (D-CA), chairman of the House Intelligence Committee that was most responsible in impeaching President Trump, said yesterday that it is true that Soleimani was planning to attack U.S. targets in the Middle East. But he added, "it's also true Soleimani has been plotting against the United States for decades." House Speaker Pelosi questioned "the timing," meaning that Trump may have ordered this killing to detract from his impeachment, as I last wrote on this in my blog.
Moreover, last year President Trump took the first of two steps in pulling the U.S. out of the nuclear agreement with Iran that includes other major nations. He did so mostly because he claimed it was a bad financial deal for the U.S. And, because of this killing of Soleimani, Iran announced today that it is now pulling out of this agreement as well. Authorities say that Iran could develop nuclear weapons in a very short period of time.
Saturday, the Iraqi Parliament passed a non-binding resolution calling for all foreign troops, which seems to include both those of the U.S. and Iran, to leave the country. This situation could become very troubling.