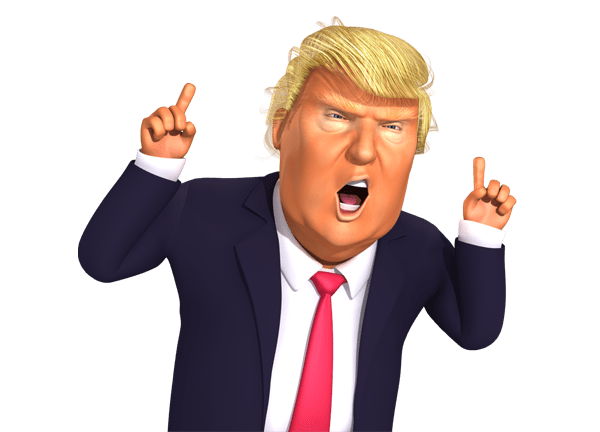 I think so. Since Donald Trump became president, I've believed that if he got into trouble politically and/or legally during his presidency, he might start an armed conflict somewhere in the world to divert attention from his troubles, such as his impeachment in Congress. Donald Trump is in trouble now with the impeachment trial of him looming in the Senate. Why do I believe this?
It has been widely reported that for Donald Trump, winning is everything, so that he believes in "winning at any cost." And Trump has proved amply during his three years as president that he is a master of distraction. That is most disturbing for such a man to be the president of our country, that Trump would risk war to help himself politically and/or legally.
Donald Trump is also a master at criticizing everybody except himself. He criticized past presidents George W. Bush and Barack Obama for getting the U.S. into military conflicts in the Middle East. During Trump's campaign for the U.S. presidency, in 2016, he repeatedly declared that if he became president he would try to get the U.S. out of such conflicts in the Middle East.
This week, President Trump called together his advisors to discuss assassinating Iran's top general, Qasem Soleimani, as he arrived at the airport in Baghdad, Iraq, and was driving away from it. He was the chief of Islamic Revolutionary Guards Corps (IRGC) Quds Force. Two days later, on Thursday, the U.S. did just that by means of a drone.
Yesterday, President Trump attempted to justify this assassination by claiming, "Soleimani was plotting imminent and sinister attacks on American diplomats and military personnel but we caught him in the act and terminated him." Yet in typical Trump style, he provided no evidence to support this allegation.
Iranian Supreme Leader Ayatollah Ali Khamenei vowed "harsh retaliation" for Soleimani's death. Many political and military experts assert that in killing Soleimani, Trump put the U.S. at substantial risk of war with Iran.
Yet Trump also said in his statement yesterday, "We took action last night to stop a war. We did not take action to start a war." Yeah, sure! He added, "We take comfort in knowing his reign of terror is over." Yeah, it's over all right, but it likely will just create more reign of terror toward the U.S. by Iran.
During both Trump's election campaign and presidency, he has ratcheted up an extreme rhetoric against Iran. Thus, he recently withdrew the U.S. from its agreement with Iran not to develop nuclear weapons. That in itself created further danger in the Middle East. In doing so, Trump has further widened the divisive gap of hatred between Iran and Saudi Arabia along with the allies of both. The Muslim Middle East is now divided between the Shiites in the north and the Sunnis in the south, and President Trump is making a poignant contribution to this geo-political demarcation.
Former Vice President Joe Biden said yesterday of Trump's decision to have the Iraqi general killed that Trump just "tossed a stick of dynamite into a tinder box." Democrats are calling for Trump to provide evidence that Soleimani indeed was planning to do serious harm to America diplomats and others. But will he? I suspect he will be like he has been about providing evidence the House of Representatives has demanded of him in its impeachment, such as the subpoena of documents and calling of Trump aides to testify–refusal. Why? Because there may not have been enough such evidence to justify Soleimani's assassination.
Why would President Trump risk another U.S. involvement in a Middle East war–and one that could be greater than its past wars this century in Afghanistan and Iraq–by ordering the assassination of Soleimani when Trump had said many times he would try to withdraw the U.S. from these "endless wars" in the Middle East? I think the answer is to detract from the congressional impeachment of President Donald Trump because he believes in his personal winning at any cost, even at the cost of Making America Great Again.