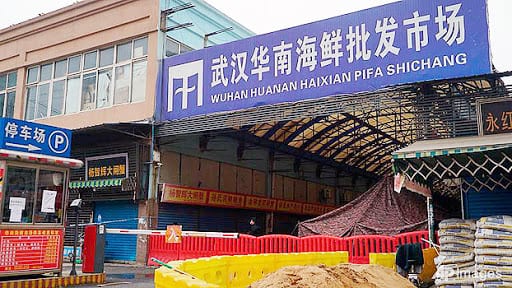 A new study published in the eminent health journal Lancet about COVID-19 reveals that the virus produces more debilitating aftereffects than previously thought. It is a study of 1,733 coronavirus patients discharged from a hospital in Wuhan, China, where COVID-19 is believed to have originated. The study found that more than 3/4s of these patients had at least one COVID symptom six months after they contract the disease.
Dr. Michael Peluso, an infectious disease expert at the the University of California at San Francisco said of this study, "This is one of the first publications that really describes in some level of detail longer-term outcomes among quite a large group of people."
The average age of the patients in the study was 57 years. The most common, lasting symptom, in 65% of the people, was exhaustion caused by muscle weakness. One fourth of the patients complained of sleeping difficulty. And 23% had depression.
These cavalier young men who refuse to wear a mask in public for COVID-19 might change their ways if they find out the disease may destroy their sperm count. Forbes online magazine reported nearly two months ago, on November 15, 2020:
"The paper published in the journal EClinicalMedicine earlier this month looked at samples of testis and epididymis (the tube that transports sperm from the testis) from 6 male Covid-19 patients who had died from the disease and 23 patients who were recovering from mild or moderate cases of the disease. They did a number of tests on these samples, comparing them to a control group of healthy men of similar ages to the ones recovering from Covid-19.
"In the tissue from the men who had died of Covid-19, they found high levels of cells and proteins indicating inflammation, blood in the testes and epididymis and dying cells. In the men recovering from Covid-19, 39% of them had low sperm counts, despite having previously had at least one biological child through natural pregnancy. 61% of the men had an increased number of white blood cells in their semen, an indication that sperm function is compromised."
[See Kermit's new, provocative book entitled Moses Predicted COVID-19, which compares COVID-19 with Moses' food laws.]