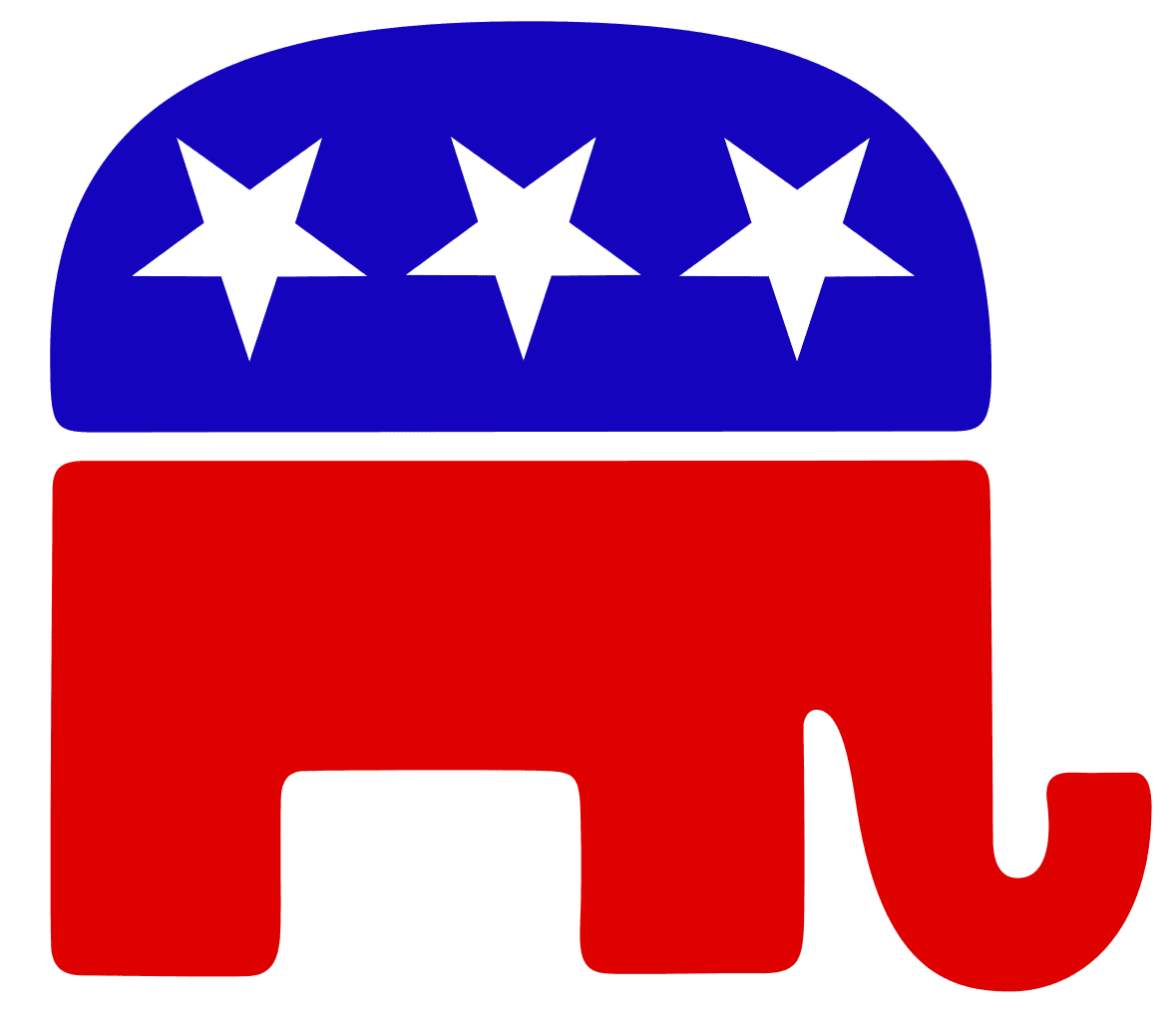 I've been saying for several years that our two-party system of government in the U.S. is not working well. It's mostly due to the change going on in the Republican Party. I'm saying the U.S. therefore needs another, a third, viable, political party. (See my posts, "The Republican Party's Reputation Is Shot to Hell" (4/23/2019); "Republicans–Three Strikes and You're Out" (10/4/2019; "Republicans Are about to Do Like Trump: Shoot Themselves in the Foot" (1/5/2021). Such a third party may have just begun.
Last Friday, more than 120 former Republican officials held a Zoom-call meeting and discussed breaking away from the Republican Party to form a new, center-right political party. These were people who had served in, and advised, the Republican administrations of presidents Ronald Reagan, George H. W. Bush, and George W. Bush. They decided that if they did it, they would adopt a platform calling for "principled conservatism." The Republican Party, now controlled by Donald Trump, certainly is not that. And this new party would be open to not only former Republicans but Independents and Democrats as well.
Participants in this meeting did not wish to disclose their identities. They said they were particularly incensed by the large number of Republican members of Congress–139 House reps. and 8 senators–who voted to block certification of the electoral count that made Joe Biden our current president. To make that worse, that vote actually was taken in the wee hours of the night, on January 6th, right after the Capitol riot.
The person most responsible for calling this meeting was Evan McMullin. He was chief policy director for the House Republican Conference. He ran for president in the 2016 election as an independent. He said yesterday, "Large portions of the Republican Party are radicalizing and threatening American democracy. The party needs to recommit to truth, reason, and founder ideals or there clearly needs to be something new."
McMullin said 40% of the participants in the meeting supported a break-away from the Republican Party. One suggestion for its name was the Center Right Party.