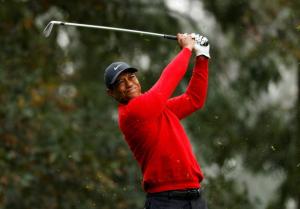 Tiger Woods has the golf world buzzing. Thirteen months after a near-fatal auto accident, Tiger Woods announced this morning, on site at Augusta National Golf Club, that he intends to play this week in The Masters Tournament. The only question is whether or not his right leg, which he almost had to have amputated due to the accident, can withstand walking this hilly terrain.
I played in The Masters six times. And I can tell you that Augusta National is a such a beautiful, strategically-designed, 18-hole layout that the great amateur golfer Bobby Jones made a reality back in the 1930s. Its white-blooming dogwoods, magnolias, and multi-colored azalea bushes dot the landscape amidst the countless pine trees through which the eighteen fairways meander. Such magnificent color makes it quite a sight to behold.
No wonder the Tiger is trying is best to show up again at The Masters. He said today that his game is good shape and that he thinks he can win the tournament again. Even his peers don't doubt the 46-year old phenom. The only question is how much pain he must endure with his right leg.
Tiger has won this tournament five times, which is more than anyone else accept the great Jack Nicklaus, who won it six times. So, Tiger will be trying to tie Jack's record this week. Tiger has only competed once since his accident, which was last December while playing in a team event with his son Charlie. Tiger's game looked really good then, even though he had to ride in cart because he walked with a limp. But the golfing world will just be happy this week that the Tiger is back playing in The Masters again.