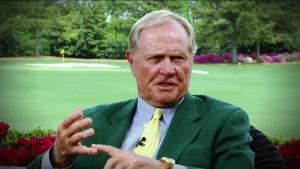 Jack Nicklaus revealed recently that he was approached by the people proposing what is now called the Super Golf League that will compete with the PGA Tour. SGL is funded by the heavy pockets of the Saudi Arabian sovereign wealth fund (PIF), and it is to be conducted by LIV International. The Saudis are attempting to lure especially the top stars from the PGA Tour in the U.S. They are throwing a lot of money at them in a supposed effort at "sportwashing" due to Saudi Arabia's ill reputation on human rights made much worse by the  assassination of world-class journalist Jamal Khashoggi about two years ago. Our CIA claims his gruesome death (sawing his bones in Turkey's Saudi consulate) was ordered by Saudi Crown Prince Mohammed bin Salman.
The Super Golf League has its first tournament scheduled next month in London. This new league plans five tournaments this year, with the final one being staged in October at the Trump Doral in Miami. Their stated goal is 14 tournaments in 2024.
The PGA Tour announced months ago that any member that competes at any SGL tournament without being granted permission of a release from the PGA Tour's Commissioner Jay Monahan will be severely penalized. It may involve membership being withdrawn from the PGA Tour and the pro being barred forever from it.
This ruling, of course, does not originate with the commissioner, who is a hired employee. Rather, it comes down from the top of the PGA Tour, which is its little known Policy Board. It is comprised of four PGA Tour members and leading CEOs from the American corporate community. Commissioner Monahan has said that he will continue this policy, which has been in effect since my playing days on the regular Tour. It greatly restricts participation in non-PGA Tour events, especially if such SGL event is the same week that a PGA Tour tournament is held. For this first SGL tournament, in June, it will be held the same week as the Canadian Open is conducted on the PGA Tour, a tournament I won in 1970.
This dispute looks like to me that it could result in the biggest lawsuit the PGA Tour has ever experienced. Thus, it would be bigger than the "square grooves" lawsuit of the late 1980s and early 1990s. That involved Karsten Solheim, my now deceased, dear friend and the founder and owner of PING golf club company located here in Phoenix. That lawsuit, which developed into more than one, with each being lawsuits of $100 million, eventually was settled out-of-court at the direction of Solheim. Yet lawyers on both sides suspected that Solheim would have won.
But a lawsuit between SGL/LIV International versus the PGA Tour very likely could be much bigger than that. The first issue would be deciding if, in threatening to remove PGA Tour members for competing in SGL events, the PGA Tour changes the present independent contractor status of its members to employees. And if that would happen, the IRS might have to withdraw its approval of the PGA Tour's two pension funds as being tax-exempt entities. After settling this issue, I don't know where the process would go.
The main question being asked is whether or not these PGA Tour pro golfers have a right to choose what tournaments they compete in. Accordingly, it is being questioned if the PGA Tour is a monopoly. However, the PGA Tour is a trade association which pro golfers can join according to their own free will if they meet qualifications. My take on this is that the PGA Tour probably has the winning hand in this game in court.
Greg Norman–a former Australian turned American, superstar on the PGA Tour, and two-time (British) Open winner–is the director of LIV International. Norman has always had a grudge against the PGA Tour for its stringent policy of restricting its members from competing in foreign tournaments. But IMO, his anger about that fails to properly consider the predicament of the PGA Tour, which exists with its contracts with tournament sponsors and television networks (TV package now accounts for 57% of all PGA Tour tournament purses) that includes guarantees of tournament fields which include a fair representation of its best players.
So, back to Jack Nicklaus the GOAT (Greatest Of All Time) on the basis that he won 18 majors in his career, with Tiger Woods in second place with 15 major wins. Jack said recently, "I was offered something in excess of $100 million by the Saudis, to do the job probably similar to the one that Greg is doing. I turned it down: once verbally and once in writing. I said, 'Guys, I have to stay with the PGA Tour. I helped start the PGA Tour.'"
[For Jack Nicklaus' viewpoint about President Donald Trump, and my reaction to it, see these two posts, which are now in my newest book, Bible Predicts Trump Fall: "Are Tiger Woods and Jack Nicklaus Right–'Respect the Office'"; "Jack Needs a Mulligan."]