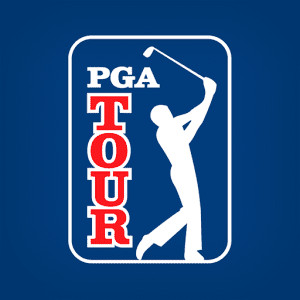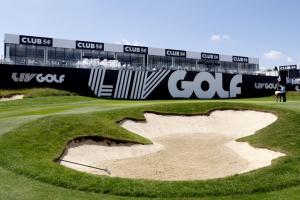 PGA Tour Commissioner Jay Monahan held a presser at the TPC River Highlands golf course at the Travelers Championship in Cromwell, Connecticut, just minutes ago to announce and answer press questions about some major changes for the future of the PGA Tour. Although it appears that these changes were caused by the crisis engineered by the new and competing LIV Golf' Invitational Series that just began about twelve days ago, the PGA Tour's Tournament Policy Board reportedly has been discussing some of these changes for perhaps up to two years, thus before LIV Golf was formed.
Probably the biggest change the commissioner announced was that eight of the PGA Tour's best tournaments will have their purses increased substantially next year, with some of them almost being doubled, e.g., from about $10 million to $20 million. The total increase of these eight tournaments will be about $60. The FedEx Cup Playoffs will be reduced from a field of 125 players to 70. And there will be an alteration of the the fall series tournaments so that the main schedule will be January through August. Also, three international events will be introduced in the fall for only 50 players.
Commissioner Monahan made quite a bombastic statement about LIV Golf, saying, "We welcome good, healthy competition. The LIV Saudi golf league is not that. It's an irrational threat; one not concerned with the return on investment or true growth of the game. … when someone attempts to buy the sport, dismantle the institutions that are intrinsically invested in its growth, and focus only on a personal priority, that partnership evaporates, and instead we end up with one person, one entity, using endless amounts of money to direct employees, not members or partners, toward their personal goal, which may or may not change tomorrow or the next day."
The last remaining major championship in golf is The (British) Open next month in Scotland. Officials announced today that its competition would remain "open" and therefore not prohibit any members of LIV Golf if they are qualified entrants to The Open. The DP World Tour (formerly European Tour) has not yet announced its position relative to LIV Golf. It is expected that the PGA Tour and DP World Tour, which have had very friendly relations between them for many years, will move closer together in opposing LIV Golf. Obviously, these two biggest pro tours in golfing history do not have the deep pockets that LIV Golf has as these two sides oppose each other and perhaps wind up in court about it.
One of the criticisms by the better players on the PGA Tour has always been that there are too many PGA Tour tournaments. The best players usually play fewer tournaments per year compared to the whole Tour membership. And the best players have always preferred that the Tour have fewer tournaments. In my early years on the PGA Tour, at one time there were 48 weeks during the year in which there was a PGA Tour tournament every week. If the best players only played about half those tournaments, they didn't like it that other players were playing more tournaments and thereby perhaps passing them on the money list.
That is one of the big reasons that LIV Golf is so appealing. This first year it will have only eight tournaments. It has announced that it will achieve its maximum number of tournaments in 2024 at fifteen tournaments. That's like working two days a week per year. How appealing is that, especially when they are paying you boatloads of cash? And not only that, you are guaranteed part of your pay. That's the opposite of the PGA Tour, in which you have earn every nickel you are paid.
One result of this announcement by Commissioner Monahan is that it shows the PGA Tour is trying to improve the financial position of its better players. This action would raise the financial remuneration of members of the PGA Tour to become more in line with the three major, American sports leagues: NFL (football), NBA (basketball), MLB (baseball). Yet, among the top American athletes who have made the most money from their athletic careers, golf is no slouch. Basketball's Michael Jordan and golf's Tiger Woods are reportedly that wealthiest of all American athletes. And during their heydays, Arnold Palmer and Jack Nicklaus did not take a backseat to hardly any other American sports figure since they had multiples golf businesses besides their Tour winnings.