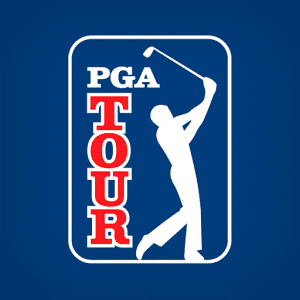 I thought something like this was going down. On the eve of the PGA Tour's season-ending third and final leg of its FedEx Cup Playoffs today–the Tour Championship at Atlanta's East Lake–Tour Commissioner Jay Monahan announced some major Tour changes for next year. The highlight is that they will create sort of a Tour-within-a-Tour. That is, eight tournaments presently on next season's schedule will have an "elevated" status in which its purses will be raised to $15-20 million each, with four more such tournaments to be added, which remain unannounced. In addition, top players must commit to playing at least 20 PGA Tour tournaments per season, and all of these top players must play in 17 same events. That is the element that I thought would have to happen due to the competing, renegade, LIV Golf series.
The PGA Tour also has been working on encouraging its members to reach out to Tour golf fans in an effort to further popularize the sport of golf. It has done this with the Player Impact Program (PIP), which remunerates players for doing so. Thus, the commissioner also announced today that the PIP fund will be doubled from a $50 million to $100 million payout to 10-20 players who are deemed honorable for this.
Furthermore, Commissioner Monahan announced that all exempt PGA Tour players will be paid a minimum of $500,000 in a year as an advance against tournament earnings. That is huge. I had no idea that was coming. The commissioner explained, "We believe it meets the challenging dynamic in their careers, and it's comparable to how other leagues [in other pro sports] approach their athlete compensation."
Finally, the commissioner announced that for all non-exempt players who participate in PGA Tour tournaments, such as those in the 125-150 category who only get in a few tournaments per year, the Tour will pay each of them a $5,000 expense stipend per tournament.
Monahan called these changes "unprecedented," to which I'm sure all will agree. These changes are largely the result of a "players-only meeting," which consisted of 23 of the top Tour players and was held at last week's tournament. Tiger Woods flew in for it, and it reportedly was led by Tiger and Rory McIlroy. Decisions attained there were then submitted to the commissioner and the Tour's Policy Board.
Monahan admitted today that the speed with which these changes have been accomplished largely are a result of the competition being generated by the Saudi-backed upstart LIV Golf, which will conduct its fourth event next week.
It is also being reported that several additional PGA Tour pros, as soon as the Tour Championship is finished on Sunday afternoon, will announce their decision to split from the PGA Tour and join LIV Golf. One is Australian Cameron Smith, who won the Open weeks ago. In accordance with PGA Tour regulations, the commissioner must discipline all such players by temporarily suspending them from competing in any PGA Tour tournaments in the future. Some such players have been ending their PGA Tour membership.