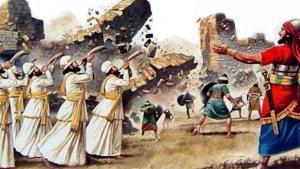 We've got a bunch of political whackos here my state of residency–Arizona. Our now deceased and mostly beloved Senator John McCain was right when he once said of Donald Trump's imminent arrival here in this election-swing state for one of his several political rallies he held here–"Trump is stirring up the crazies."
The midterm elections were five days ago, last Tuesday, and yet our Arizona governor's race is close, too tight to call, and ballots are still being counted. Democrat Katie Hobbs, the current Arizona Secretary of State, holds a narrow lead over Republican Karie Lake, a former local television anchor in news reporting.
Like Donald Trump, Lake questioned the legitimacy of the presidential election in 2020. Trump has constantly called it a "fraud" and claimed he won, which is quite untrue. But crazies and whackos like to believe such fiction. Lake also indicated, as Trump did in both political campaigns in 2016 and 2020, that if she lost this gubernatorial election to Hobbs, Lake might not concede, thus challenging its legitimacy. If so, she would be a bad loser like Trump.
Lake is a professing Christian, and that is such a sorry look for a Christian. When professing Christians act like that, it causes me, also a Christian, to question if such people are really genuine believers. Jesus had a lot to say about pseudo-faith and hypocrisy.
So, yesterday, some of Lake's political supporters reenacted the Bible's battle of Jericho, recorded in Joshua 6, by marching around the Maricopa County Tabulation and Election Center in Phoenix, where county election ballots were being counted. And they did it as recorded in the Bible by marching around seven times while blowing trumpets. They furthermore yelled and intermittently sang the popular Christian song, "Awesome God." At least they could have sung the Negro spiritual, "Joshua Fit the Battle of Jerico." (I love that song.)
Some also carried signs, holding them aloft, which read, "Democrats are traitors."
I'd say that whole thing is pretty whacko! What do you say?