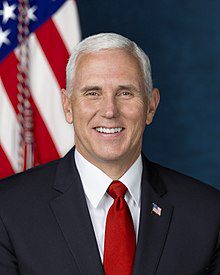 Former Vice President Mike Pence is quite public about his evangelical Christian testimony. Yet since leaving office, he has refused to testify when asked by the Special House Committee that investigated the January 6th riot at the Capitol and, more recently, by special counsel Jack Smith and his investigators who, on behalf of the Department of Justice, are investigating both the events surrounding that Capitol riot and former President Donald Trump's act of taking unclassified documents that belong to the federal government.
Pence claimed that the House Committee did not have a right to his testimony, which is questionable and looks suspicious. The Committee did not pursue a subpoena of him since it would have resulted in prolonged court activity and thus delayed the Committee's goal of finishing its investigation before that Congressional term expired.
And now, Pence claims the Constitution protects him from having to be questioned by special counsel Smith on the basis that Pence, as vice president on January 6th, Certification Day, had the authority to certify the Electoral College vote count before all of Congress to officially make Joe Biden president, which Pence did and thereby rejected President Trump's unconstitutional request to overturn the election. Pence claims that he should be treated like members of Congress regarding the Constitution's "Speech or Debate" clause, which safeguards them from having to testify. However, the Constitution does not say that about the president or the vice president. It seems most constitutional lawyers are now saying Pence's argument will not hold up and that he will be forced to answer Mr. Smith's questions under oath.
Why has Pence been refusing to testify? Is he guilty of any wrongdoing? Or is he trying to placate the MAGA crowd to run for the presidency in 2024?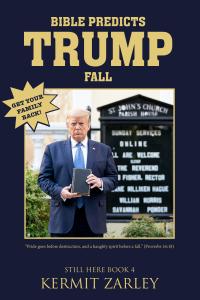 I think this double refusal by Mike Pence to honor the requests of the House Committee, and now the Department of Justice, to testify about possible crimes committed by former President Donald Trump and others looks unchristian. It makes Pence look like he may be contributing to covering up crimes Trump may have committed as president and perhaps after it. What do you think?
This reminds me of something I wrote in my book, Bible Predicts Trump Fall, about whether Pence should have been Trump's vice president, which is as follows:
"Mike Pence no doubt thought it was God's will for him to be the U.S. vice president. Many Republican evangelicals involved in American politics thought Donald Trump might convert to Christianity. I think the opposite happened: Donald Trump converted many lawmakers to believing in his conspiracy theories, his delusions, and his bald-faced lies! Yet most of these people were just scared of Trump, afraid that opposing him would result in him telling his supporters to vote them out of office in the next election.
"I believe it was not God's will for Mike Pence to be Donald Trump's vice president! Why? It united him with an unsavory non-Christian. Evangelicals used to believe in the biblical commands about separation. For example, the apostle Paul exhorts, "Be ye not unequally yoked together with unbelievers: for what fellowship hath righteousness with unrighteousness? and what communion hath light with darkness?" (2 Corinthians 6.14 KJV). . . . Yet Mike Pence did right" on January 6th (actually the 7th) by certifying the election.