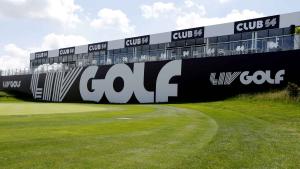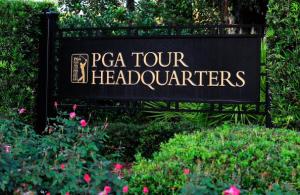 When Saudi-backed LIV Golf came out of nowhere last year to rattle the two, elite pro golf tours in the world–mostly the PGA Tour but also DP World Tour (the former European Tour)–by waving big bucks to steal away some of their star talent, PGA Tour Commissioner Jay Monahan alleged that it was really a "foreign monarchy that is spending billions of dollars in an attempt to buy the game of golf."
Tuesday, the commissioner surprised even his membership, except its player board members that include Rory McIlroy, by doing a 180-degree turn in announcing this merge along with Yasir al-Rumayyan, the governor of Saudi Arabia's Public Investment Fund (PIF: valued at $676 billion).
After this announcement, Commissioner Monahan met that afternoon with a full gathering of PGA Tour players in Toronto, who will be competing this week in the PGA Tour's Canadian Open (Your Truly is a former winner of it, in 1970), to discuss the merge. Monahan afterwards admitted the meeting was "intense, certainly heated." Indeed, a lot of players are against it and are criticizing how it came down, without telling them in advance. Plus, the PGA Tour is taking heat about this around the world through the airwaves and print of many journalists. And it is being reported so much in the media. Many are calling it an instant 180-degree U-turn to "greed" and "hypocrisy." Some are saying this merger just doesn't "smell right."
Some are alleging that part of that fowl smell may be a conflict of interest in making this decision. Edward Herlihy is chairman of the PGA Tour's Tournament Policy Board, thus the most significant person in all of this. How so? The ten-member board–which includes Tour players and independent directors who are usually successful businessmen–ultimately made the decision about the merge. The Washington Post reports that a PGA Tour spokesperson said Herlihy was "key to the development and implementation of this agreement." Herlihy and another board member, Jimmy Dunne, reportedly have been leading the way. Herlihy just happens to be partner and co-chairman of the New York law firm Wachtell, Lipton, Rosen & Katz. Its expertise is putting together business mergers and acquisitions.
Another huge factor is the U.S. Department of Justice. Due to the lawsuits between the PGA Tour and LIV Golf, plus some LIV players suing the PGA Tour, the Justice Department began an investigation of several aspects about this squabble and the nature of the PGA Tour's Congress-approved status as a non-profit organization. That latter has been an issue that has periodically surfaced occasionally throughout the decades. Now, the Justice Department must rule on whether to accept this merger, though that will take some time since it can't do so until merger details are ironed out.
Four-time major winner Rory McIlroy from Ireland has been the face of the PGA Tour's position against LIV Golf. And I think he has done a wonderful job in doing so. But now, he says he feels like "a sacrificial lamb." He also says he still "hates LIV Golf" but is resigning himself to accept this merger, which he views as inevitable.
In my next and fifth book in my series on Bible prophecy entitled STILL HERE, I have a chapter which involves the future of Saudi Arabia. II'S NOT PRETTY!