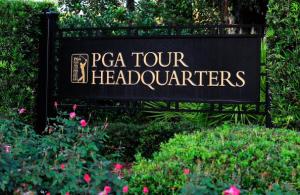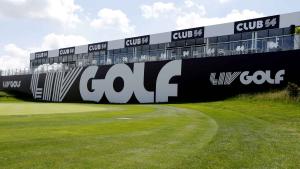 It has just been announced today that the PGA Tour, DP World Tour, and the upstart LIV Golf tour, which is financed by Saudi Arabia's Public Investment Fund (PIF), have merged. It will put an end to the biggest clash and turmoil in world professional golf in at least half a century and maybe ever. The two, established pro golf tours had banned some of its members who had jumped ship for big bucks offered by LIV Golf. Then they had some big lawsuits against LIV, which could have proved costly, that will now end. It was a mess. Bitter rhetoric was flying back-and-forth between especially the pro golfers themselves from the two sides against each other. Pro golf had become chaotic.
But now this squabble is put to rest, supposedly so, and it is quite a shock in the pro golf world! The PGA Tour, DP World Tour (formerly the European Tour), and LIV Golf have formed a merger organization that remains unnamed at this moment. The PGA Tour's Commissioner, Jay Monahan, will become the chief executive officer (CEO) of this new, for-profit organization, and the Saudi PIF governor, Yasir al-Rumayyan, will be its chairman of the board. The Saudi PIF will be the main investor of the merge organization and have the first right of refusal for any investment proposals.
It looks like this intrusion of basically the Saudi Arabian government into worldwide professional golf has generated a huge investment of money that will prove lucrative to not only LIV Golf members but to some extent all members of the PGA Tour and DP World Tour as well. Many details remain to be announced in the future, not the least being whether or not the three tours will conduct tournaments as they have been doing. It was announced that they will pursue professional golf more from the team aspect, as LIV Golf has been doing, than the two major tours have done in the past.
I blogged several times about this subject in the past year. Here are the first two: