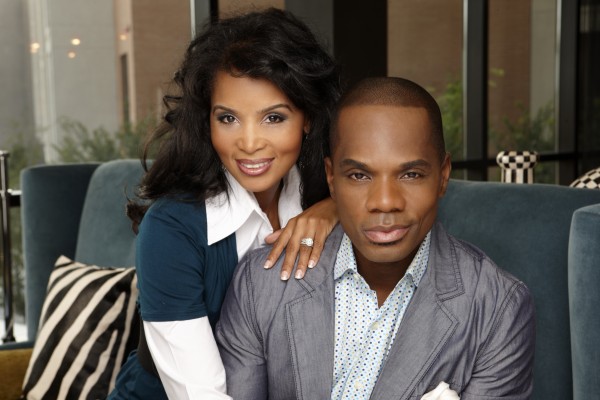 Tomorrow will be my nineteenth wedding anniversary. I know…I look like I'm twenty-two; in my mind. But nineteen years ago, I asked the girl that blew my mind the first time I saw her at a swim party when I was eighteen to marry me. Now, I had no idea of the huge weight of seriousness in that request; no one does at the time, but I can tell you, the man, the music, and my ministry would be dead on arrival if I would have never asked the girl of my dreams to marry me. It takes a lot for a man to fall in love, it takes even more for him to STAY in love. I love how my mentor Dr. Tony Evans says it:
"the reason why God commands us 'till death do us part' is because it takes that long to get to know someone!"
He's right. Like some of you, I never saw a healthy loving marriage coming up as a kid. I never saw dads with their kids in the park playing catch, or homes where my friends' moms and dads were together in the living room snuggled up by the fireplace. Many of us got our sex education and love lessons from the neighborhood pimps and players. Everything was sensual, selfish, and never sacrificial. The only blueprint I had was Cliff and Claire Huxtable on NBC; Thursday nights at 8 pm, 7 pm central.
I remember the faces of married men in restaurants. They always looked bored, like they wanted to cut their wrist under the table. It just looked lifeless to me as a young man. And no matter how great I thought it was to be single or have a few girlfriends, I knew deep down that the loneliness I felt after I walked through the door of my apartment, or a night of living contrary to my spiritual convictions, there had to be something deeper than this.
Tammy was that deeper thing.
SELMA: WHY HOPE IS — AND HAS NEVER BEEN — FREE
I love being married to her. And the fear of a lifeless boring life with no fun and youthful fire was a life that had to be created by the both of us. See, men don't want to adjust, to bend, to die. That's the word; die. Not in some dreadful dark cloud type of way, but to take the focus off of yourself and realize that you're not the best YOU that you can be until you find that soulmate that ignites that better you.
Tammy was patient with me. Her family background was better than mine. She had a mom and dad in the house. She saw love modeled. I didn't. She didn't give up on me. She knew I was crazy, and she was my medication. She calmed me. She made the noise quiet. And she didn't beat me up for what I wasn't.
Ladies, that is so important. We get that enough from the world. That beat up feeling is universal to every man no matter your socio-economic condition. So we need a light; a beacon; someone to say "Get up. Fight." Tammy did that.
Has the marriage had days I wanted to walk away, quit, leave? But not from her. From me. Remember, I was selfish. So selfish. I'm so grateful God canceled my stupidity. I want to be married forever. I never want to embarrass my wife by ever cheating and breaking her trust. Embarrassing the Lord, my children, or ever be in a restaurant across from another young man thinking about marriage and see an unloving couple.
I want the next Young Kirk to come to our home, see us kissing and snuggling by the fireplace, flirting in the corner at the restaurant, stealing a little kiss in the park until that future single Young Kirk considering marriage yells out:
"Get a room!"
Read more on SixSeeds Faith and Family, fan Kirk on Facebook, listen to him on YouTube, and follow him on Twitter
Photo credit: Russ Harrington