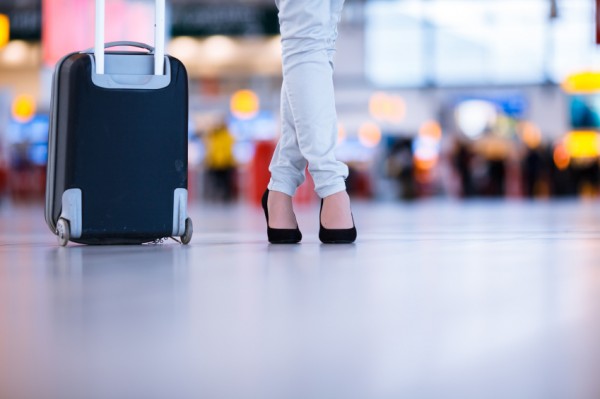 I'm sitting in a hotel room on a college trip with my seventeen year old daughter. She's a senior in high school, and we are in the process of trying to decide what school will she choose to make her home for the next few years. I see the passion in her eyes. The desire to fly and explore a new world. What I see in her eyes is night and day from what I see in mine. In my eyes, time is standing still. I'm swinging my little girl as high as she wants to go in the playground at the park. I'm standing in line so she can take a picture with the dude in the red suit that still has on tennis shoes because he was running late to his part time holiday gig at the mall. I'm dropping her off in the car pool line on the first day of middle school. I'm stuck, while she's moving forward.
The main reason, I don't want to let go of what was while she's ready to take hold of what she shall be. The greatest fear of letting go is the lack of control of what the future may bring.
I think I understand now why some Christians make such a big deal about the family because it is our only earthly model of God's interaction with us, His creation. He gave us families so we can have a tangible example of the heart of God as father.
This side of God has always been the most difficult part of my relationship to Him. As Tony Evans taught me, it's hard to know God's love as a father when you've never had one. To be proud of me when I succeed, to hurt with me when I stand at a graveside, and to stick out His chest when I grow from an infant in the faith to a mature son ready to fly and take on the world, for Him.
He doesn't want me stuck in the man I was, he encourages me to stand up and develop all that I was created to be. See, God doesn't possess the fears as a father like I do. He is confident in the plan he has laid out before me and has orchestrated every tear, disappointment in my life as part of my grown man package.
See my fear is selfish. I want her to stay the little girl. I don't want her to grow up… and no longer need me, or love me. But if I would get out of the way, I could trust the plan God has given me for her… even though I am not as perfect as He is, I can trust the plan He's given me as her dad. Basically, there comes a point, y'all, in every part of our lives in this journey that we must trust the work God put in us to do: in our homes, in our careers, with the world around us.
If I would stop being so self centered, the fact that she is so excited to take on the world is a testament to the work Tammy and I have done. Sometimes a child that doesn't fly or doesn't want to fly is a child that maybe didn't get enough nourishment. Her strength is a reflection of the food we put on the table.
God puts me in the classrooms of life to test and try the stuff He's put in me. He's not afraid of me not being in church seven days a week, being in non-Christian environments where people challenge my theology. That doesn't scare Him because He's totally secure in who He is and what He's put in me.
I must do the same. I gotta start now preparing to let her go and grow.
Dang it's hard!
I write with tears in my eyes cause that's my baby, and not just a blog.
Read more on SixSeeds Faith and Family, fan Kirk on Facebook, listen to him on YouTube, and follow him on Twitter.