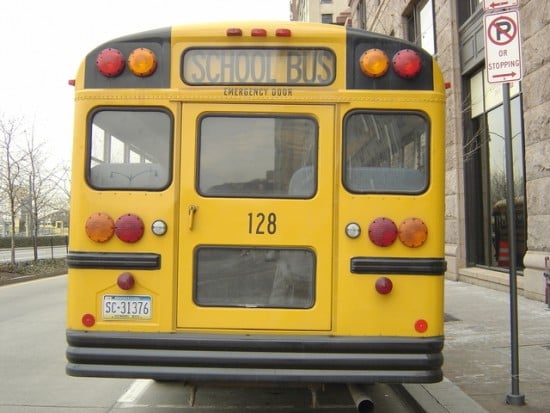 The theme of holding steady has been in my mind and spirit lately. It seems to be everywhere I look. A few nights ago on the news there was a story about bus driver Logan Tyer in Aledo, Texas. As he was picking up his last few children on the way to school, it started to pour rain, then hail and then the bus started shaking. It was then that Tyer's training kicked in. He knew he had to pull over, but not under a big tree or electrical lines. He pulled over, told the children to pack their things against the windows to keep glass from flying in and injuring them. He told them to huddle in the middle aisle and he kept assuring them over the loud speaker that he would get them to school in one piece and one time. And he did. He attributes his knowing what to do and how to do it while keeping his cool to his bus driver training and his 25 years as a football referee!
If we are to hold steady in times of crisis we will have to practice and train. Others' well-being may well be at stake.
Harriet Tubman knew all about holding steady for the sake of others. Harriet Tubman (1820-1913), was born into slavery on a plantation in Maryland. From an early age she experienced God speaking to her and she listened. In 1849 she realized the time had come to escape. Traveling by night, following the North Star, she passed through swamps and forests until she crossed into the freedom of Pennsylvania. She realized in that moment that she could not be free while others remained in bondage which began 12 years of trips into "Pharoah's land," at the risk of her own life to save at least 300 other slaves, including her parents. She is quoted to have said, "I said to de Lord, 'I'm going' to hold steady on to you, and' I know you'll see me through" (Give Us This Day: Daily Prayers for Today's Catholic, Thursday, March 11, 2016).
Just as mental and physical training fit us for mental and physical challenges, so spiritual training, daily prayer and getting serious about our relationship with God, fits us for spiritual challenges. No matter who we are, there are people who look to us for support and guidance. The more spiritually trained and fit we are, the steadier we can be for them, in the everyday occurrences of daily life or in the momentous moments when, if we are in shape, our spiritual muscle memory kicks in. A good prayer would be: "Lord, help me to hold steady to you, so others can hold steady to me!"
ALEDO – Parents are hailing their children's Aledo ISD school bus driver a hero after he kept 45 students safe during this week's storms.
"My whole world was on that bus. In a perfect world you would be with them and you'd be in a basement when that happens and that's just not life," said Karen Davis, whose children were on the bus.
They were two of many caught in the middle of a tornado warning just as bus driver Logan Tyer was making his last few pickups.
"It started raining extremely hard, hailing and the bus started shaking," said eighth grader student Max Davis.
As the high winds rocked the bus side-to-side, Tyer never lost his cool.
"I felt the winds really strong. I could only see 20 or 30 feet in front of me," said Tyer, who watched the storm intensify in front of his eyes.
Tyer took control, knowing he had to pull over — and fast.
"We're taught to not park under big trees that could fall on the bus and to not park under electrical lines," said Tyer.
But it's what Mr. Tyer did next that has left parents and students feeling grateful as the hail started pounding. He told students to pack their things up against the window to prevent flying glass that could seriously hurt them. He also asked them to huddle in the center of the bus, talking to them on his loudspeaker the whole time.
"Our bus driver Mr. Logan told us to put our stuff against the window and pack it up against it," one student recalled.
Tyer credits his sense of calm under stressful situations to his training and the 28 years he worked as a football referee.
"I just did what I thought we should do and reassured them that everything was going to be ok," said Tyer.
"He's an everyday hero. I'm so grateful to him," said Davis.
Tyer even promised the children he would get them to school in one piece and on time and he did!
Article from "Calm In The Storm, School Bus Driver Keeps Kids Safe," CBSDFW.
Image from: Freeimages.com/RaquelSanchezNieto